10/7/08 – Sawbill crew member Eric Frost ("Frosty") and guides Dave Freeman and Amy Voytilla have begun the third leg of their journey across the continent of South America. The Trans-Amazon Expedition started in March 2007 on the Pacific Coast of Peru with a bike ride over the Andes. The adventurers continued by paddling down Amazon tributaries during a second trip in the spring of 2008, finally making it to the Amazon River itself.
This trip, they are picking up where they left off – in Manaus, Brazil. They will paddle their Wenonah canoes over 1,000 miles to the mouth of the river, seeking out wildlife and talking with local people along the way. You can follow their adventures on their website or on their travel blog.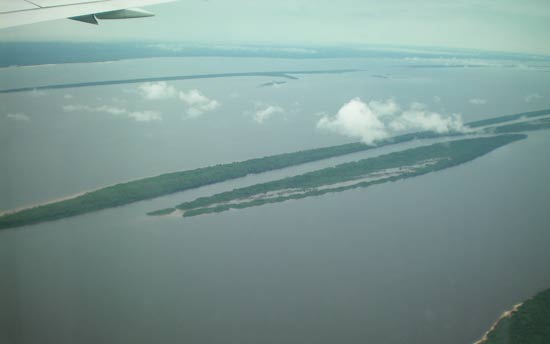 Their first glimpse of the Amazon as the group flew into Manaus on Sunday.
The non-profit organization started by Dave and Frosty, the Wilderness Classroom, allows them to take thousands of elementary school students along on their journey via their interactive website, wildernessclassroom.com, which includes podcasts, videos, polls and surveys, and free downloadable curricula for teachers who want to incorporate the Learning Adventure into their classrooms.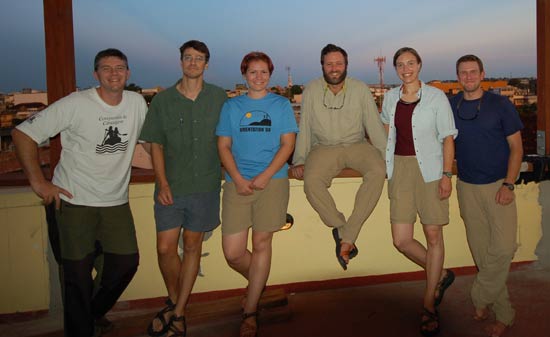 The Trans-Amazon Expedition Part 3 Learning Adventure Guides gather upon arrival in Manaus, Brazil: Brazilian biologist Tony Osse, entomologist and ecologist Jay Bancroft, BWCA Wilderness Ranger volunteer Anne DeCock, Dave, Amy, and Frosty.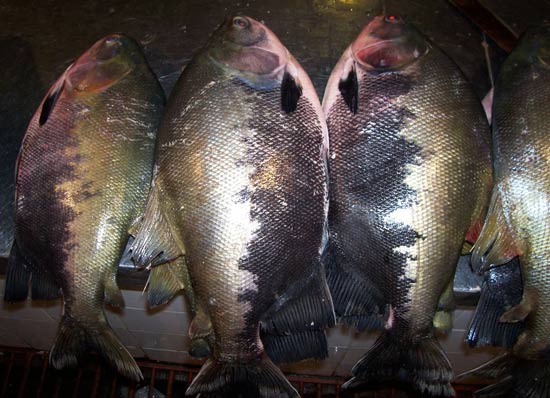 The tambaqui that Frosty and Amy found in the market in Manaus are a far cry from their last Sawbill walleye! – Molly.