2/23/10 – "Nordic Nirvana" is what we are experiencing at Sawbill right now. The local ski trails, Sawbill Lake and the rest of the BWCA Wilderness is in perfect condition for cross country skiing. Inspired by NBC's really good cross country ski coverage, we've been burning up the trails. The weather has been perfect, making it all the sweeter.
This space isn't meant to be promotional, but downhill skiing and snowboarding at nearby Lutsen Mountains are fabulous right now too. The snow is perfect, the weather mild, the slopes uncrowded and they are offering some very good lodging/lift ticket packages. There is also some fantastic music coming up at Papa Charlie's night club. – Bill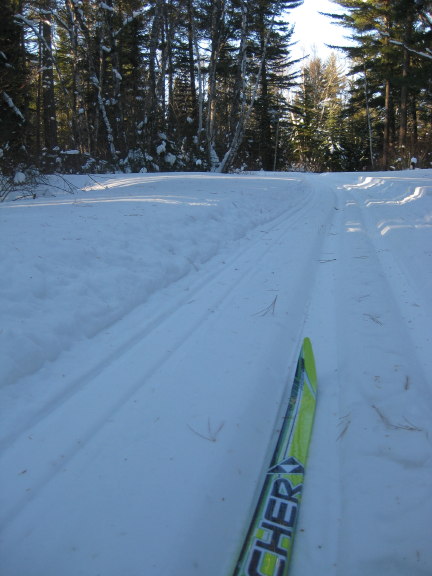 A perfect ski trail is a beautiful sight.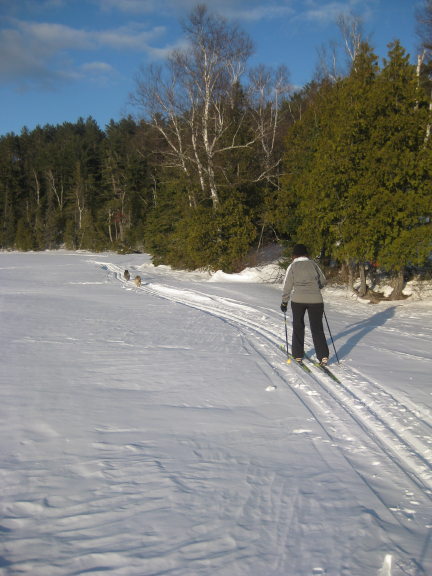 Cindy and the dogs head up Sawbill in the late afternoon sunshine.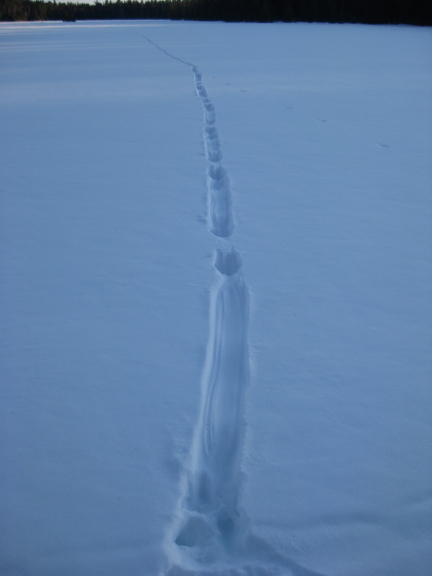 The otters are enjoying the fast snow on the lakes too!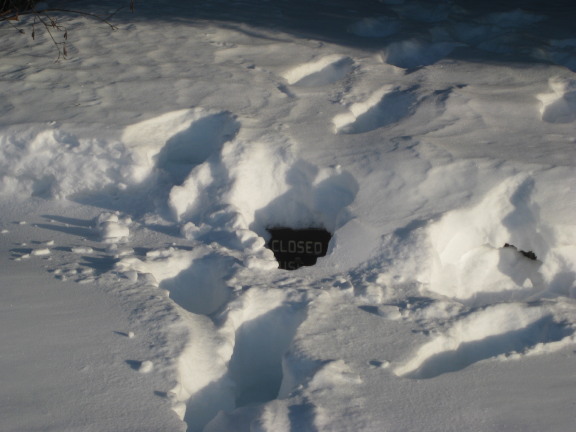 During the summer, we call the Forest Service airplane dock "The Sawbill Beach Club." As we skied by yesterday, we saw this sign peeking out from under the snow on the dock. It may be closed, but no one would mind if you wanted to swim there now.