Recommended maps for this route: Sawbill Area East, Fisher F-5, F-6 and F-12 or McKenzie Map 4, 7, 20 and 21.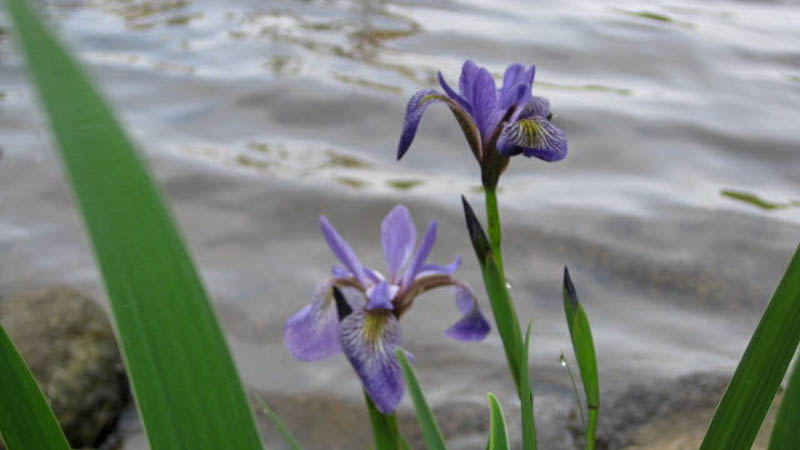 Day 1
Drop your canoe into the sparkling waters of Sawbill Lake and point it north over the Laurentian Divide to Cherokee Lake. In four portages and about six hours, you will cross from the Atlantic watershed into the Arctic watershed. The crystal water around your campsite on Cherokee flows north into the great Canadian rivers and Hudson Bay.
Day 2
Follow the water north into Gordon and Long Island Lakes. See if you can still see the after-effects of the famous 1936 Cherokee fire. Seven portages and a series of small lakes will bring you to Tuscarora Lake. Excellent lake trout fishing is available here.
Day 3
Proceed west into Owl and Crooked Lakes. Stop on Crooked at the portage into Gillis to see the remains of an old trapper's cabin. Go south out of Crooked through Harry and Mora Lakes and finally into Little Saganaga (Sag´ – in ah – gah´). This portion of the route is through the heart of a wolf pack's territory. Listen carefully in the quiet of dusk and dawn for the haunting howl of the eastern timber wolf.
Day 4
Leave your camp set up on Little Sag, load up your food pack, camera, and fishing gear for a trip north through Gabimichigami, Peter, French, Powell, West Fern, and Virgin Lakes. Beautiful scenery is the hallmark of this trip, but don't ignore the lake trout in Gabi and Peter.
Day 5
Go into Mora and turn south through Whipped, Fente, and Hub. This is a lightly traveled route where you stand a good chance of seeing wildlife. Camp for the night on Mesaba. Take a hike through the virgin forest to Leah Lake and look upon a lake that only a handful of people have seen. In late July and early August, the blueberries are thick along the east shore of Mesaba.
Day 6
Continue south through Hug, Duck, and Zenith Lakes. Watch for blue herons, jack snipe, western painted turtles, and carnivorous pitcher plants in the floating bog between Lujenida and Kelso Lakes. Plan an hour or two of small mouth fishing on Alton if you want to take some fish home on ice. A short paddle down Sawbill completes your trip and a memory you can keep for a lifetime.