8/4/20 – A typical day in the life of a Sawbill crewmember during the first week of August is pretty darn full. Not to brag, but we really do have the best, hardest working, crew. They are dedicated to not only their individual tasks each day but to the greater Sawbill community. This year, sanitizing and cleaning gear as it is returned is taking at least twice as much labor as a normal year. It is a testament to the character of these folks that instead of caving under the pressure of what we fondly call "gear mountain" they choose instead to turn the music up and have a gear cleaning and processing party on the back deck. Everyone is pitching in above and beyond to keep Sawbill running smoothly.
The fact that we are able to be open at all this year, and provide access to the BWCA in a safe manner, is a direct result of the dedication and hard work of the Sawbill crew. We truly couldn't do it without them.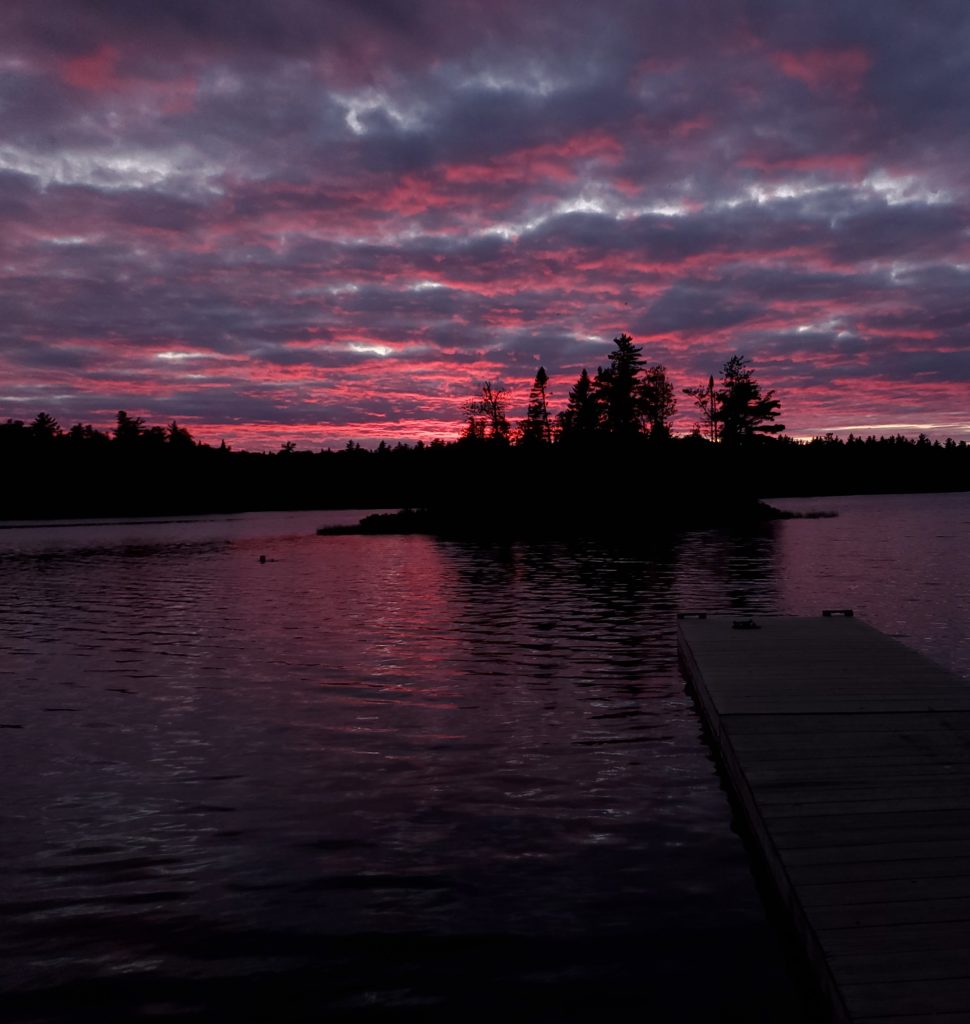 I'm continuously impressed too by the crew's capacity for compassion for each other and their ability to seize the beautiful moments as they present themselves. Mike snapped the above picture at the Sawbill landing a few nights ago, what better way to cap off another day living on the edge of the Wilderness?
We hope you are able to find beauty in your everyday. And if you are visiting Sawbill, give the crew a thumbs up and socially distant high-five. They deserve it.
-Clare