3/13/05 – We had an interesting visit this weekend from Brian and Heather Schenck, who are distributors for Ozone Snow Kites. They came to Sawbill through our friend Jeff Knight, one of the owners of Granite Gear. Granite Gear is a great pack (and other products) manufacturer located in nearby Two Harbors, Minnesota. Heather and Brian taught us how to fly the powerful kites, demonstrated the fun that can be had with them, and got us started on riding kite powered snowboards and skis across Sawbill Lake. Snowkiting is a fast growing sport that derives from kite boarding, which is done on open water. – Bill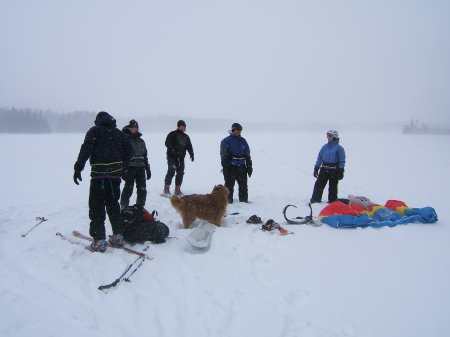 We prepare to launch large power kites on a windy Sawbill Lake.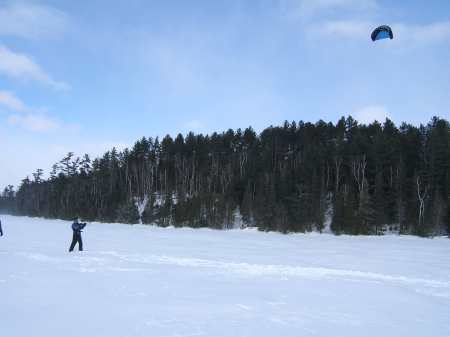 Bill's first flight with a two meter Ozone Kite.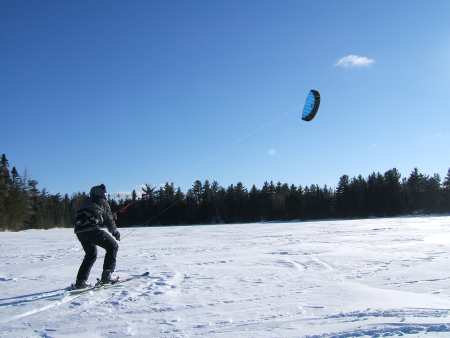 A skier takes off at high speed across the lake.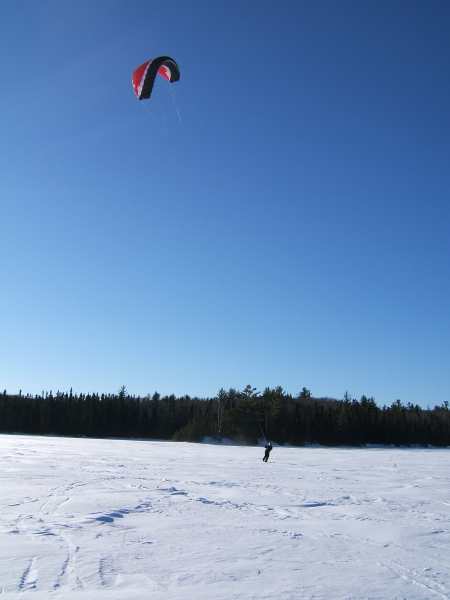 The kites look beautiful against the clear, blue sky.