4/5/05 – A big thanks to Dave Freeman and Adam Hansen for their excellent work in overhauling this website. If you normally come straight to this page, take a tour around the whole site. They have added a lot of good information and beautiful pictures. Great job guys.
Adam and Dave are deep in the upper Amazon basin of Peru on their latest Wilderness Classroom adventure called Project Peru (their other job when not working at Sawbill). You can get updates on a nearly daily basis as Dave and Adam explore the amazingly diverse and biologically rich Amazon rain forest.


Dave enjoys eating grubs in Iquitos, Peru.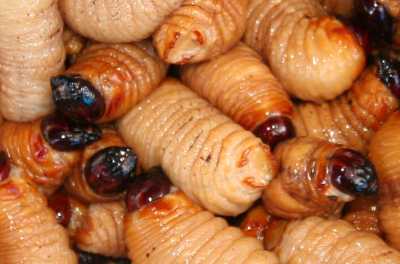 Dave's "grub." Yum. I always knew Dave would eat anything. – Bill