5/28/05 – Sawbill crew members are arriving almost daily now! Pat Nash, who has gained notoriety over the past two summers for his dynamite Maverick Chili (the only "soup" I've ever eaten containing over 90 percent meat), busted onto the scene two days ago. Pat just wrapped up his fourth year at the University of Wisconsin-Eau Claire.
Sonya Hansen returned to Sawbill yesterday after her sophomore year at Grinnell College in Iowa. She got right down to business–immediately taking our golden retrievers Homer and Sunnie for a walk through the campground. Sonya and Pat, welcome to Sawbill.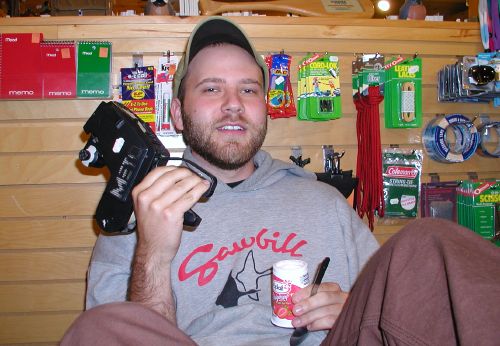 Price gun in hand, Pat Nash relaxes as he works, works as he relaxes.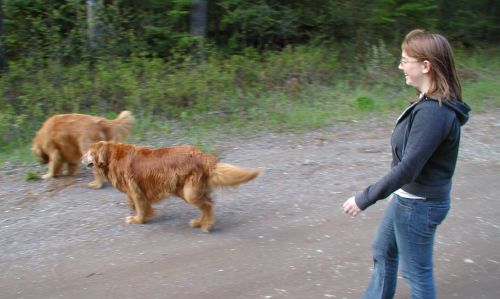 Sonya Hansen returned yesterday to two very excited golden retrievers.