6/13/05 – Former Sawbill crew member and newsletter contributor Beth Rolf (now Beth Rehfuss) was married yesterday to Bill Rehfuss at the lovely Gale Farm Park in Minnetrista, Minn. Bill, Cindy, Clare, Carl and Adam Hansen and Lida Storch attended the event and even contributed by playing the "Beer Barrel Polka" after the ceremony. A pig roast and wedding dance followed the nuptials and continued into the wee hours. Congratulations Beth and Bill!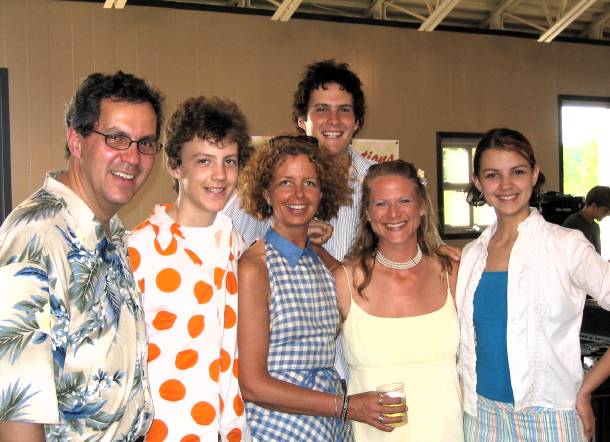 Bill, Carl, Cindy, Adam, Beth and Clare celebrate the momentous occasion.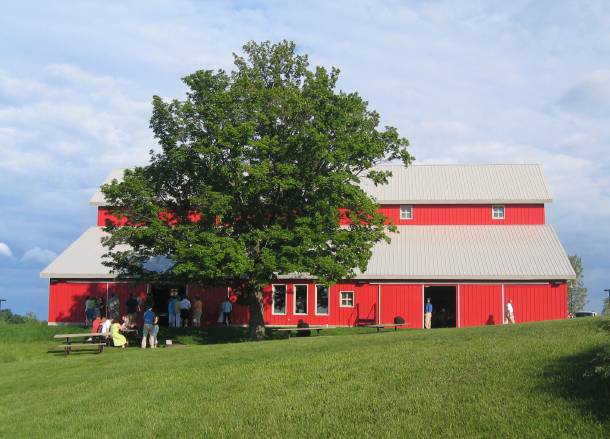 Weddings are just more fun in a big, red barn.