7/15/05 – Some of the baby loons of a few months ago are turning into adolescents, still reliant on their parents but gaining small chunks of independence. This mother and child loon were spotted on Agamok Lake–Mom paddling along and junior catching a quick nap under her wing.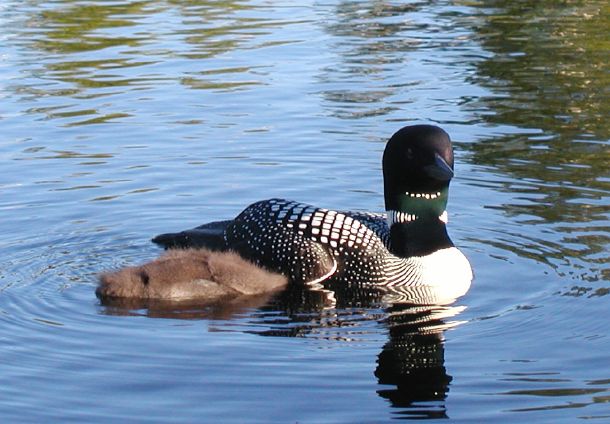 You're never too old for nap time.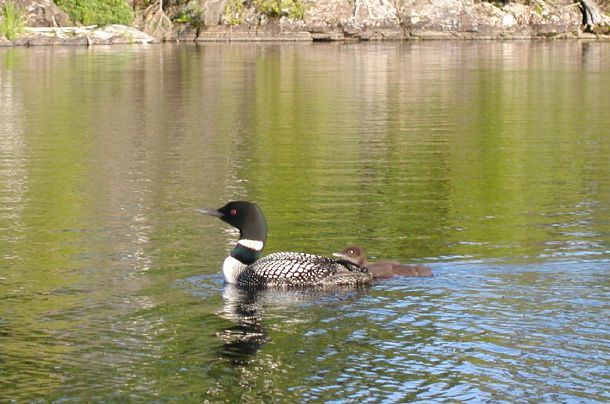 Sensing danger, Mom abruptly ends the siesta with a piercing call.