7/19/05 – The annual Sawbill Dome Dance lived up to expectations last night with an evening of hot music, sweaty dancing and cold home brew (Jock Mock Porter, courtesy of Sawbill crew members Pat Nash and Jeff Green).
Thanks to dance caller Terrence Smith for another great year!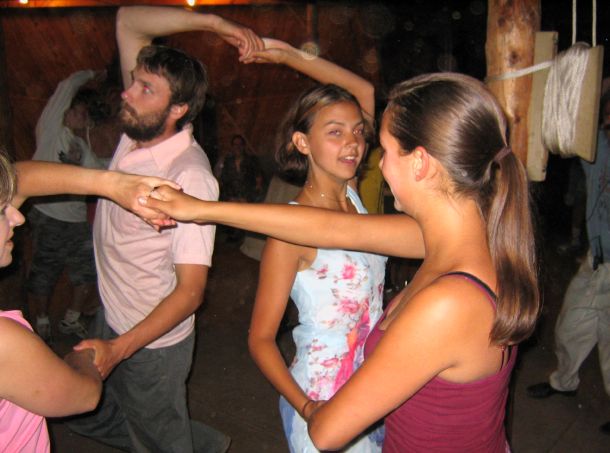 Sawbill crew members Jeff Green, Clare Hansen and Tess Dornfeld "turn the dish rag."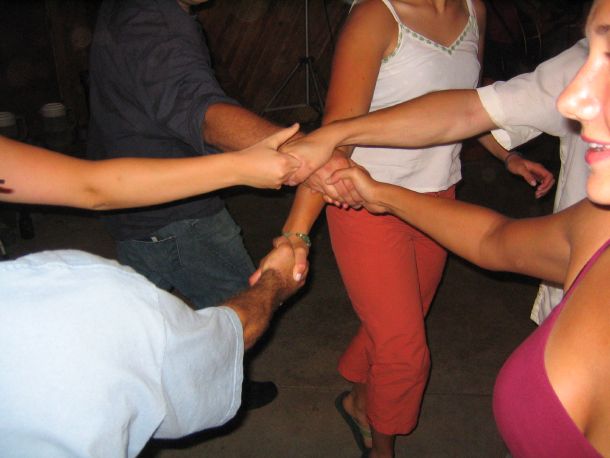 Everybody circle left!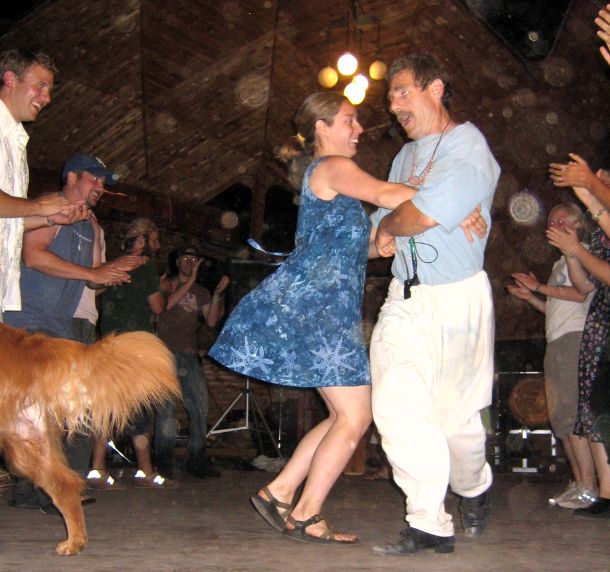 Dance caller Terrence Smith and his daughter (and Sawbill crew member) Laura swing down the line.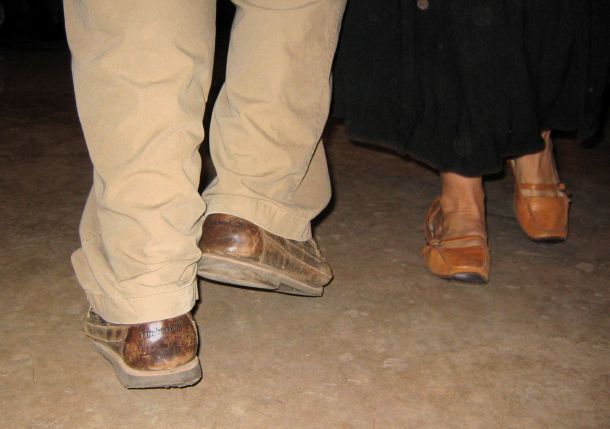 The sound of stomping feet resonates through the dome like a giant echo chamber.