7/24/05 – Fishing has remained steady despite constant heat and high pressure. Small mouth bass are probably biting the best right now, but we continue to receive favorable reports about northerns, walleye and lake trout.
Former Sawbill crew member and fishing enthusiast Jeff Thompson sent us this picture from a recent canoe trip he took with fellow Sawbill alums Jason "Jase" Morse and John "OB" Oberholtzer, and current crew member Adam Hansen.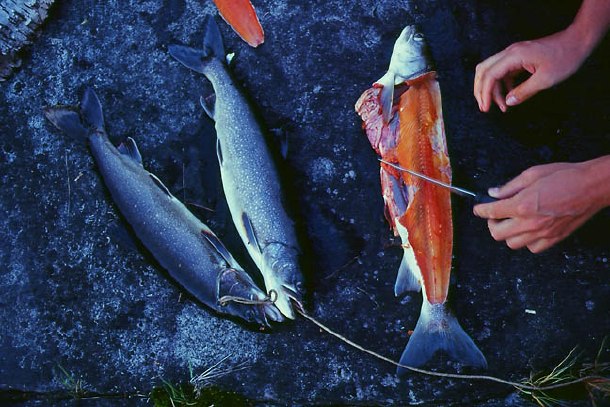 The lake trout are still biting on the remote Raven Lake. Great photography Jeff!