7/28/05 – Sometimes people do daring, adventurous, inexplicable things. Hillary and Norgay. Lewis and Clark. Magellan and de Leon. And now, Kari and Sonya.
Defying conventional wisdom and the threat of severe sunburn, Sawbill crew members Kari Anderson-Hermann and Sonya Hansen decided to tackle the infamous Kelso Loop–by inner tube.
After 7 1/2 hours of tube-assisted swimming, including through the shallow, weed-, leech- and fish-filled Kelso River, the duo completed the trek looking tired, slightly deranged, and very, very wrinkly.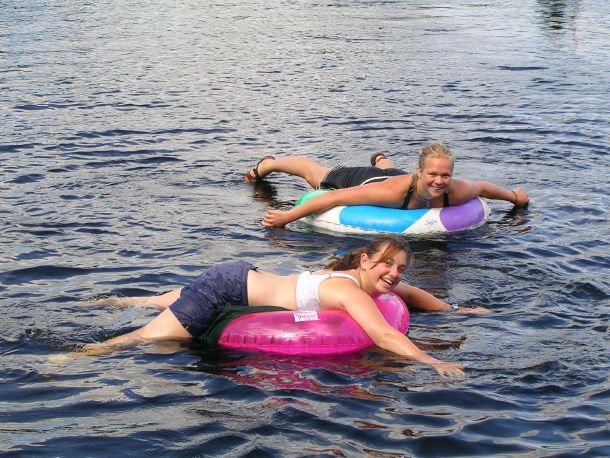 Day One: Sawbill Lake. Spirits: high. Food supplies: low.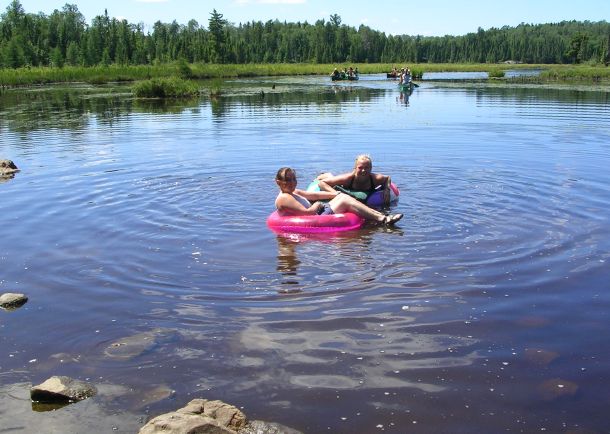 Kari and Sonya patrol the Kelso River. Baffled canoeists look on.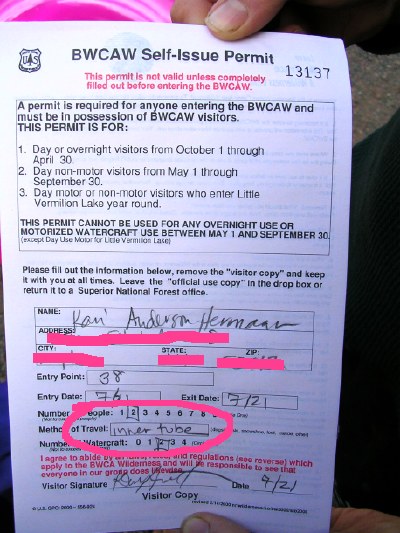 Always setting a good example, the adventurers made sure to fill out their day use BWCAW entry permit.