8/8/05- According to Forest Service reports, there is a 650-acre forest fire burning in the Seagull/Alpine/Red Rock lakes area. This area is located northeast of Sawbill and the fire is currently traveling northeast. Sawbill is approximately 25 miles away from the southwest corner of the fire. The Forest Service has not closed any entry points or routes in the Sawbill area. No burning restrictions are in effect.
We do not believe that this fire poses any threat to Sawbill Lake or any of the surrounding lakes or routes.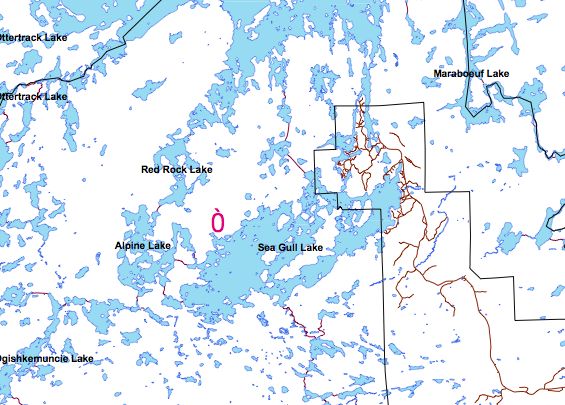 The fire is burning northeast between Seagull, Alpine and Red Rock Lakes.