5/5/06 – It is alway fun to wake up to a fresh snowfall at this time of year. Every twig and needle was coated with white, producing an instant fairyland. It even smelled like early winter. Happily, the winds switched to the southwest, the sun came out, and the snow was gone in a twinkling.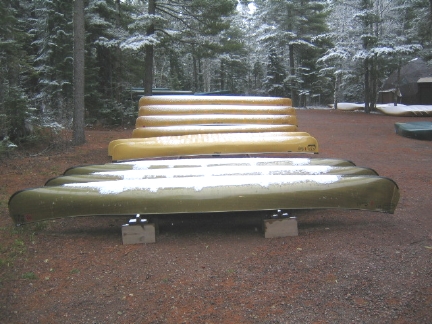 Snow covered canoes are not a good advertisement for spring wilderness travel, but soon after this picture was taken, the snow was gone and the sun shining brightly.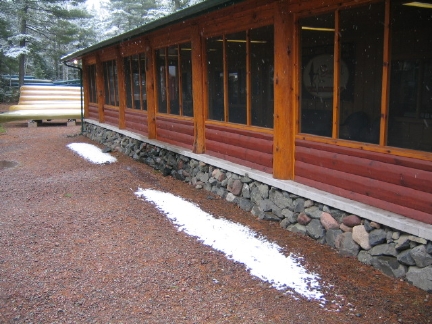 These small piles of snow are the last trace of the winter snow pack here at Sawbill.