5/13/06 – It has been another fabulous weekend for the fishing opener. This weekend only the most ambitious anglers were willing to bear the wintry mix of rain, sleet and even snow for the chance to catch their prized fish. So far we have received few reports of big catches, although the high number of unclaimed permits may account for the high number of unclaimed fish in surrounding lakes. – Lida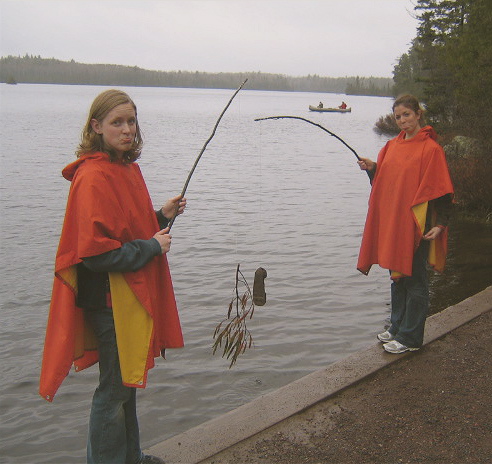 Two orange-clad fishing swamis had luck right on par with the weather at Sawbill Lake.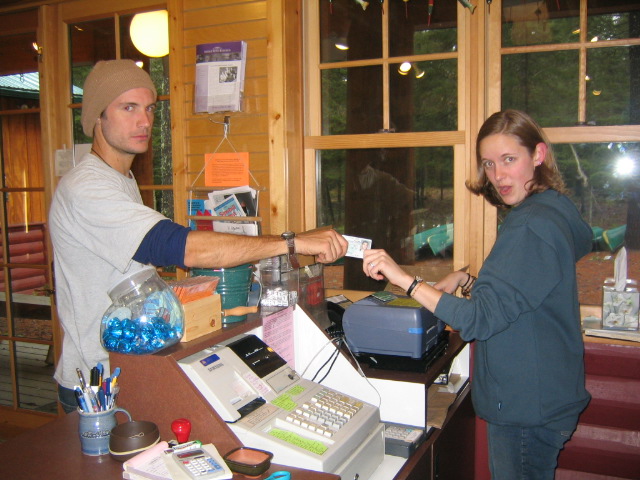 Sawbill crew member Alison Behm sells fellow crew member Corey Belt an out-of-state fishing license.