5/29/06 – Memorial day weekend could have been crazy for Sawbill after an unexpected change of plan. Fortunately for us, we have amazing former crew members who donated their weekend to pick up the slack. Thanks Jeff, Laura and Cory C. for saving our butts!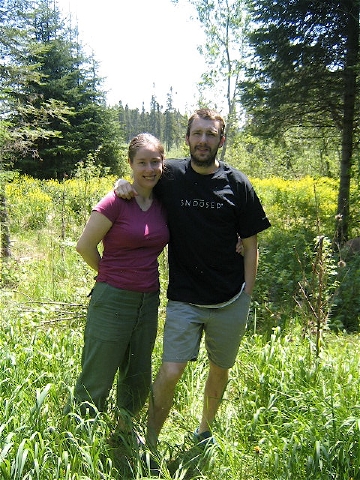 Jeff and Laura took the weekend off from their busy lives in Minneapolis. They are looking forward to their August wedding.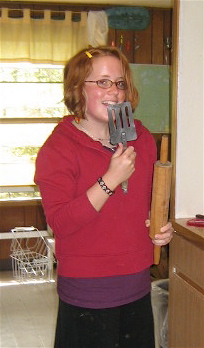 Recent Cook County High School graduate Cory Cochrane finishes cooking and cleaning up brunch. She'll soon be leaving on a month long paddling trip to Canada.