7/4/06 – America's birthday seems awful quiet around Sawbill. After the wild reunion weekend, our beloved former crew members have all disappeared and we've been left a little lonely. With that in mind, I'm dedicating one last entry to reunion photos. We are managing to enjoy the 4th even without our old friends, though. This morning, Liz, Kari, Carl and myself ran in the Tofte Trek and tonight we are all off to the shore once more to watch the fireworks display at Bluefin Bay. Happy 4th of July everyone! -Corey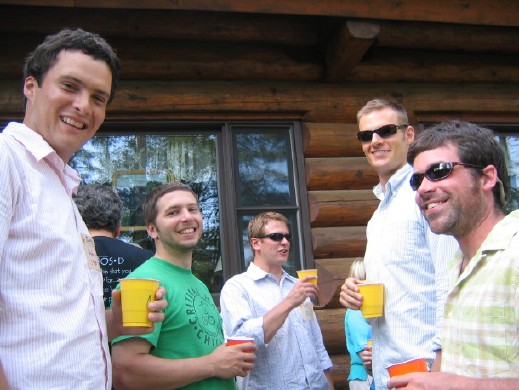 Adam Hansen, John Mlade, Eric Frost, Max Wilson and Erik Hoekstra get reaquainted at the porch party.


The Zinn girls (Ellen, Mary and Sandy) holding court on the deck.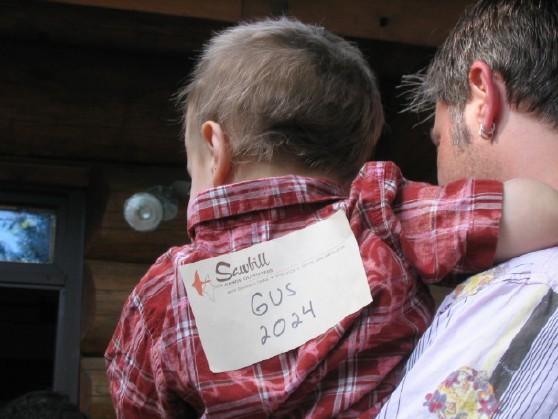 Future Sawbill crewmember, Gus Nelsen.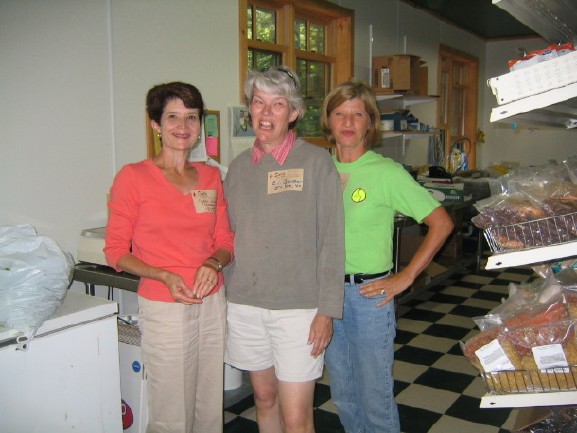 Andrea Wicks, E.J. Gardner and Deborah Crowell put in long hours as kitchen helpers.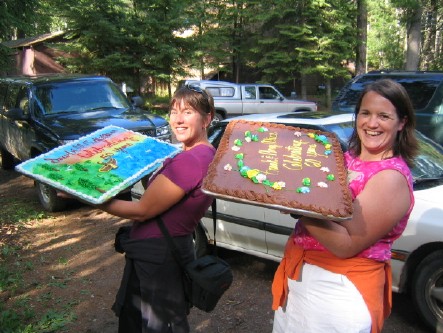 Annie Strupeck and Michele Thieman display our delicious desserts.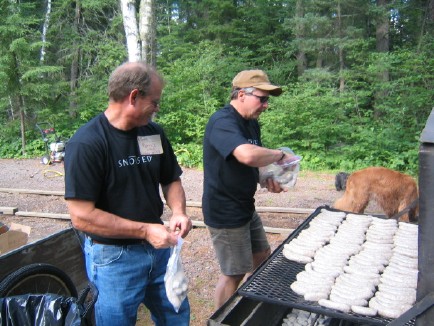 Pat O'Neill and Bear Cihlar cook up the brats!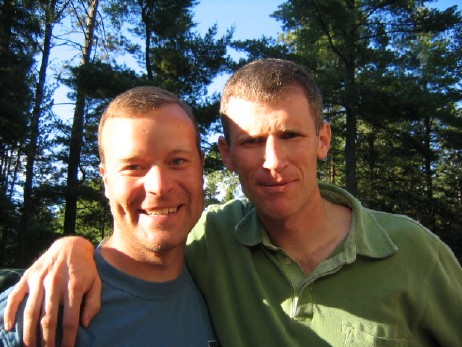 Will Decker, who provided half our homebrew, and our evening's MC John "Obie" Oberholtzer