7/18/06- The last few days have seen a lot of excitement from the surrounding forest fires. Luckily for us, the Sawbill area has remained unscathed. We have, however, seen a lot of smoke and ash. Tonight half the crew has taken a road trip to survey the fires on the Gunflint. Hopefully, next week will be a little less eventful. -Corey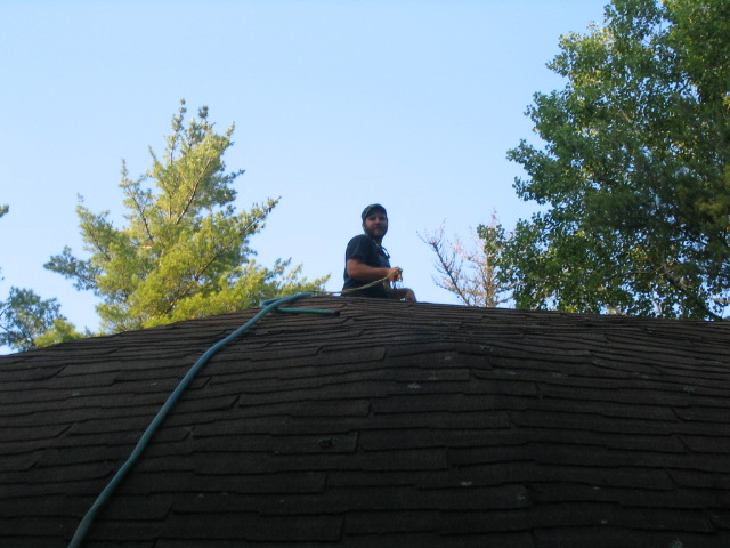 With forest fires nearby we thought it prudent to test our sprinkler system. Pat Nash tests the sprinklers on top of the dome.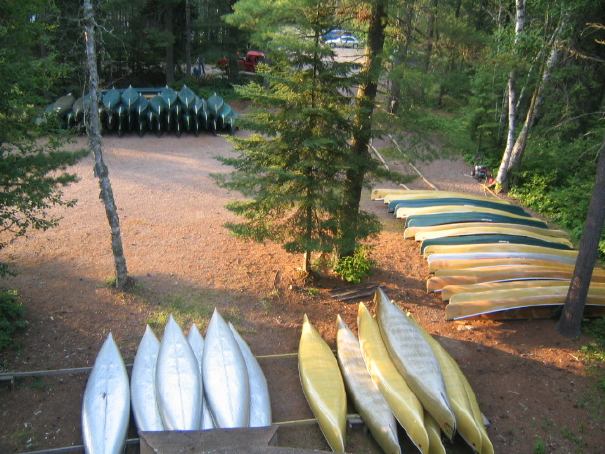 A bird's eye view of the canoe yard.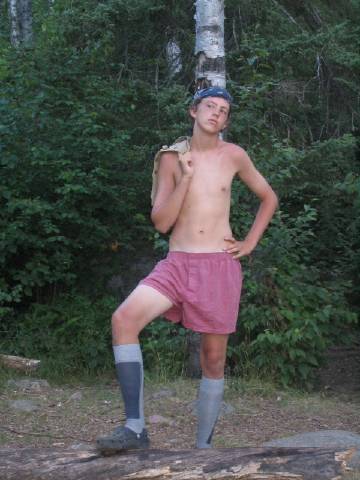 Carl Hansen shows off on his recent canoe trip.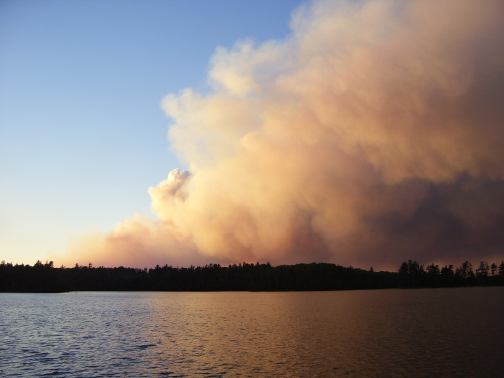 The smoke to the north of Sawbill presents a dramatic backdrop for a beautiful sunset.