1/2/07 – During the New Year's holiday, we always welcome visits from current and former Sawbill crew members. We had a great turnout this year. Skiing, snowshoeing, hiking, snow games, saunas, food, drink, and even dancing are a few of the activities that go on nearly 'round the clock.
A hard rain on the morning of New Year's Eve threatened to dampen the festivities, but it soon turned to snow and ended up covering every twig and branch with a coating of white, creating a wonderland that provided the perfect backdrop for the celebrations. – Bill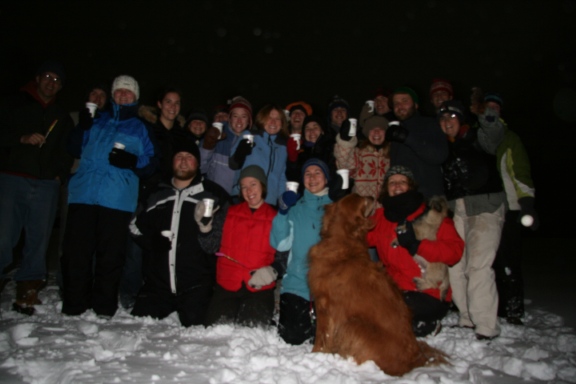 The Sawbill crew, past and present, toasts the arrival of 2007 from the frozen surface of Sawbill Lake.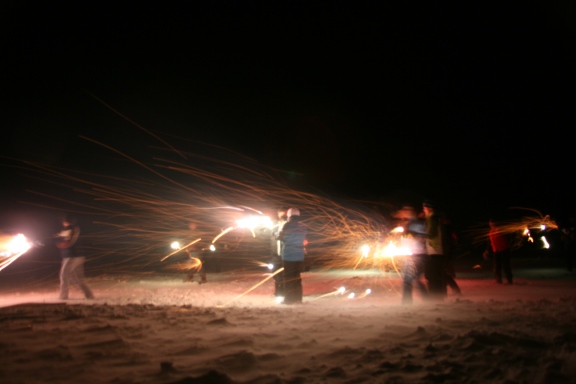 After the toast, sparklers were broken out. This turned out to be mildly hazardous in the stiff wind that was blowing, but no injuries were recorded.