1/14/07 – Yet another reunion tradition at Sawbill: Sawbill Babes Weekend. Several ex-Sawbill crewmembers of the female persuasion gather each winter for skiing, games, wine appreciation, and general good times.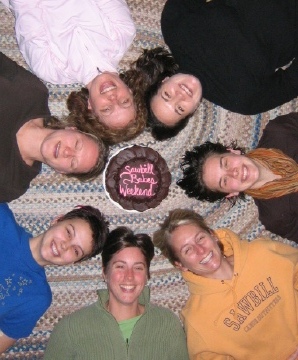 A new tradition was added to "Sawbill Babes Weekend" this year – a ridiculously choclatey triple layer chocolate cake from The 50's Grill in Minneapolis. Clockwise starting at 1 o'clock: Michele Thieman, Jessa Wallendal, Sandy Zinn, Annie Strupeck, Clare Hansen, Beth Rehfus, and Cindy Hansen. Not pictured: Patti Olson, who was in bed with strep throat 🙁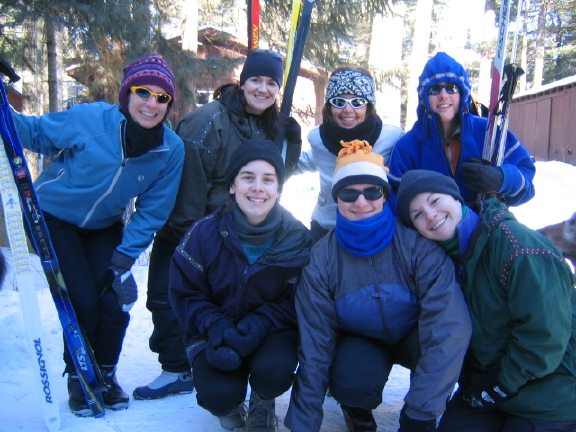 The Babes prepare to work off chocolate cake.