5/7/07 – It is terrribly dry here right now and there is a complete burning ban in place. This ban applies to all of Cook and Lake Counties and includes all recreational fires including charcol grills. Simply put, no fires at all in northeastern Minnesota until further notice.
There is a large, destructive fire burning currently at the end of the Gunflint Trail. The fire is not threatening us, or the vast majority of the BWCA Wilderness, at all. However, it is threatening many homes and businesses at the end of the Gunflint Trail. Our thoughts are with our friends up there and hoping for the best possible outcome. You can find good, up to date information on the Ham Lake Fire, as it has been named, at www.inciweb.org. Or, for the local angle, try the website of our excellent community radio station, WTIP.
Time flies for us during this time of year. Every day is a blur of work as we bring each part of our facility on line, process a flood of incoming stock, clean, organize, and welcome the early visitors. All of this with a very small (and hardworking) crew. Two new crew members are experiencing the seasonal start up with us this year. – Bill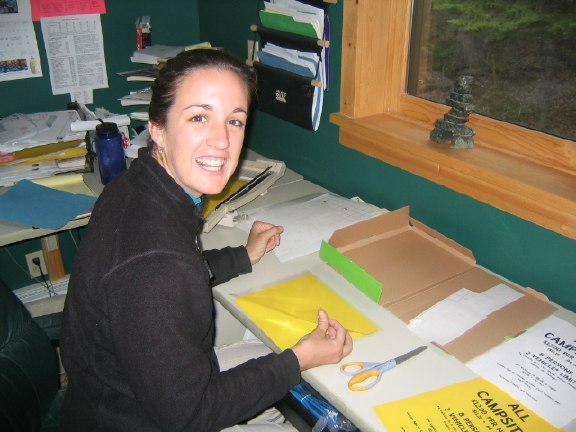 Caitlin Coomes, hails from the Stillwater, Minnesota area, and is a graduate of Carleton College. Caitlin's aunt, Ellen Lock, was a crew member 1990 – 93.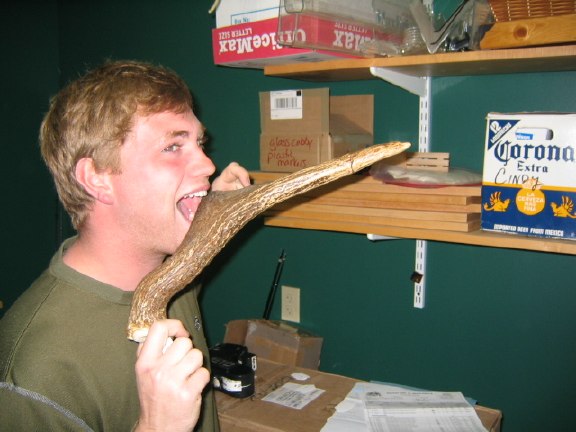 Pat Hughes hails from Portland, Oregon and is a graduate of University of Redlands in California.