6/23/07 – A big congratulations to Sawbill customers Jeff Theisen and Rebecca Oberton! They became engaged this week during their canoe trip on Cherokee Lake, and with a perfect sunset in the background no less.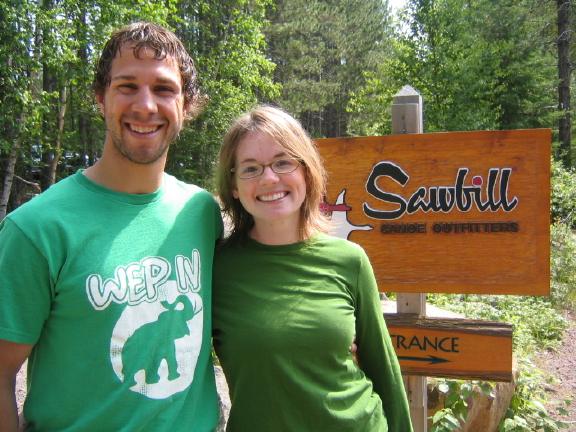 Jeff Theisen and Rebecca Oberton, recently engaged.
Another congratulations goes out to Roger and Judy Pedersen on their 48th wedding anniversary. Roger and Judy honeymooned at Sawbill 48 years ago today! This year they made the trip all the way from Cape Coral, Florida to celebrate in the BWCA once again.


Roger and Judy Pedersen, celebrating 48 years of marriage.
What better setting for these joyful milestones? Thank you for sharing your stories and we wish you all the best. – Caitlin