7/25/07 – The Sawbill babes took Grand Marais by storm last night with our high heels and our red lipstick. That's right, another Ladies Night Out has come and gone. The weather was idyllic, our outfits were smokin' and the food was fantastic. We hit the art galleries, the Tavern, the Angry Trout for dinner and finally Sydney's for the best frozen custard a girl could ask for. Heads were turning if we do say so ourselves. Stay tuned this week for pictures of the Dome Dance going on tonight here at Sawbill as well! – Caitlin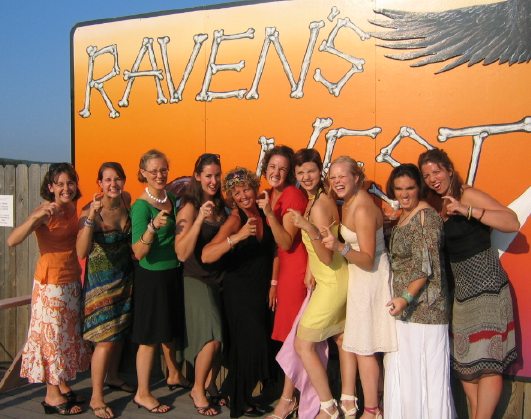 Arrrrrrr!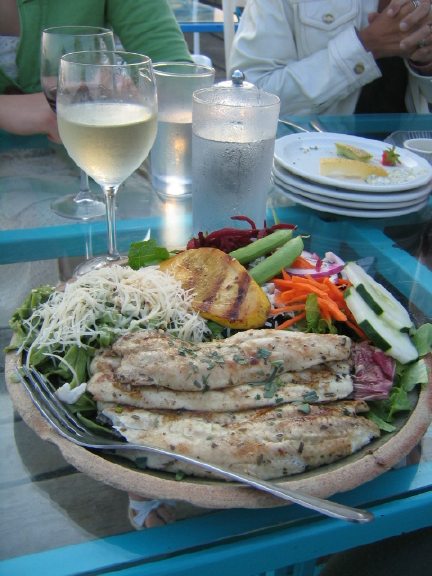 Fresh herring served with spinach fettucine at the Angry Trout. A trio of otters was playing in the bay alongside our table throughout dinner. Doesn't get any better than that.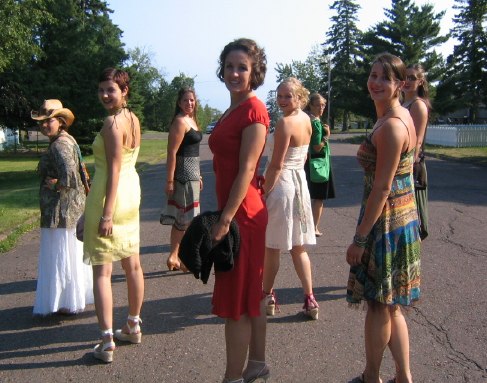 The Sawbill babes strolling through Grand Marais.