7/31/07 – The Sawbill crew gathered for its annual dome dance this week equipped with live band, dance caller and customer participation.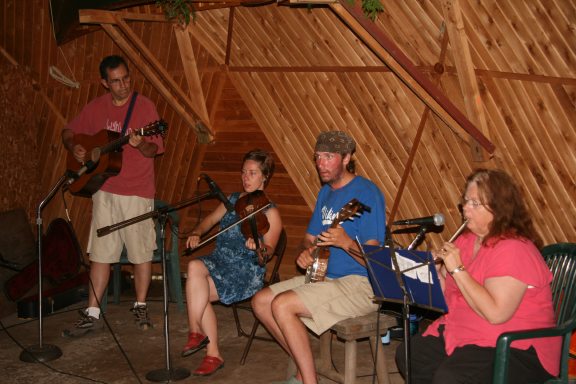 Our band from left to right: Bill Hansen on the guitar, Laura Greensmith on the fiddle, Jeff Greensmith on the banjo and Marge Smith on the tin whistle.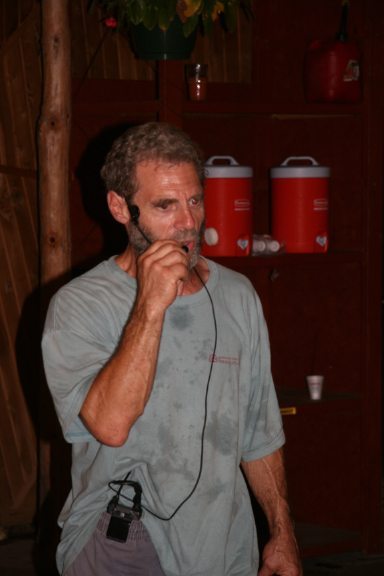 Terrence Smith, our dear friend and a professional dance caller from Duluth, kept everybody dancing for hours.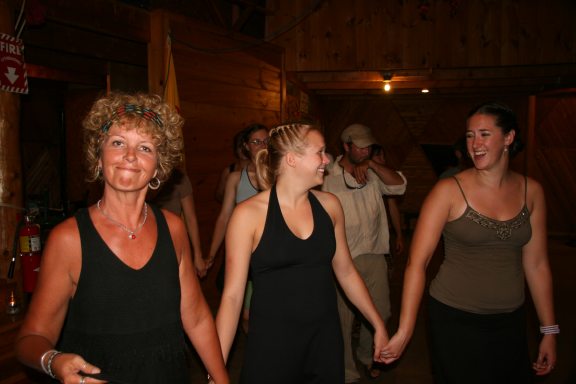 Cindy, Kari and Liz sharing a laugh between dances.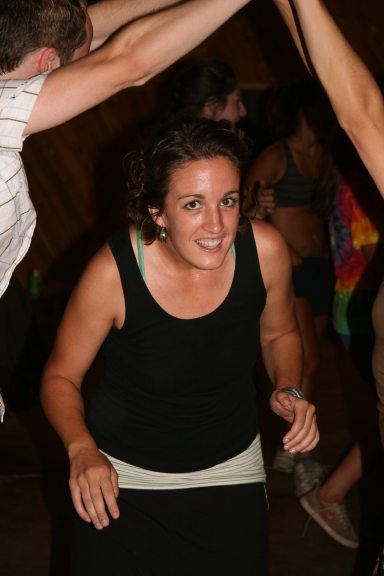 Caitlin dancing under a bridge made by friends.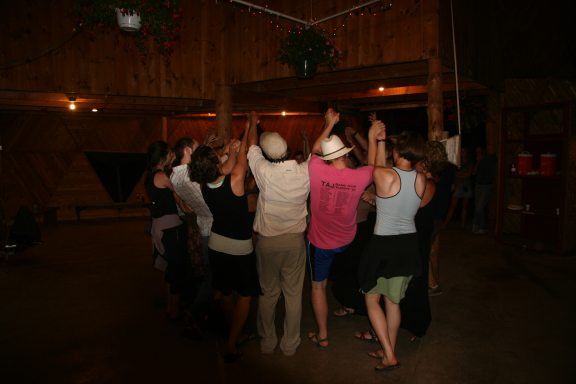 The entire crew joins hands and comes in for a big YaHoo!