8/21/07 – Rain! It's not often that grey and rainy skies are greeted with so much excitement and gratitude. It didn't last long and was certainly not enough to lift the fire ban, but it was a start. You can see on the weather history section of our website just how light the precipitation has been in the last three weeks especially. Keep it coming! – Caitlin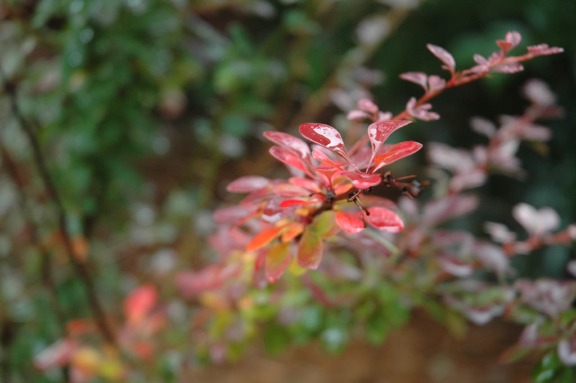 A colorful Barberry bush catches a few raindrops.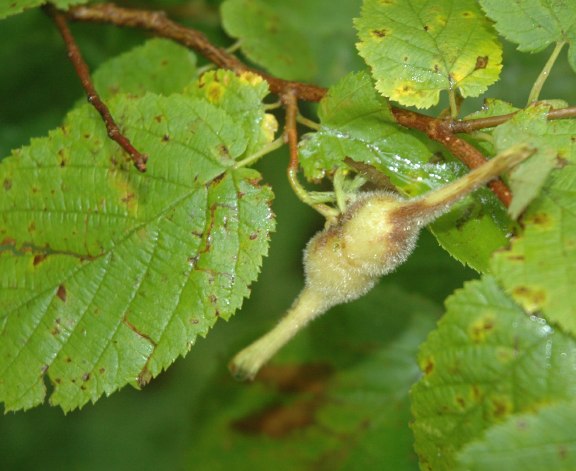 Hazelnuts are favorite treat of the native Black Bears.