9/7/07 – As of this morning, the fire ban has been lifted. This means campfires are now allowed in the BWCA as well as the campground. This news comes as a result of the 5 inches of drenching rain we received yesterday. The nearby town of Tofte soaked up 11 inches of rain.
Not only will this much-needed rain lift the low water levels around the Boundary Waters a significant amount, but it also brings to life the fall mushroom crop. Even this morning we noticed mushrooms of all sizes and textures popping up everywhere. – Caitlin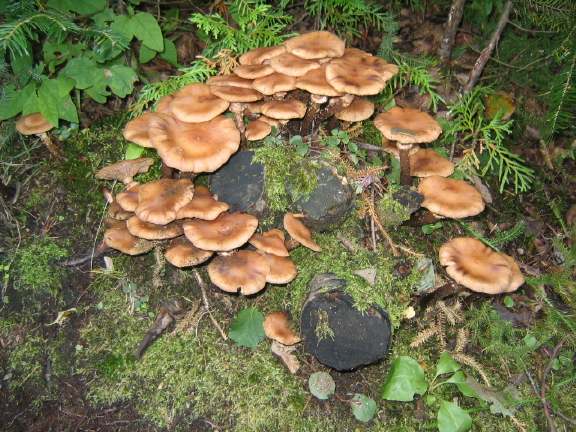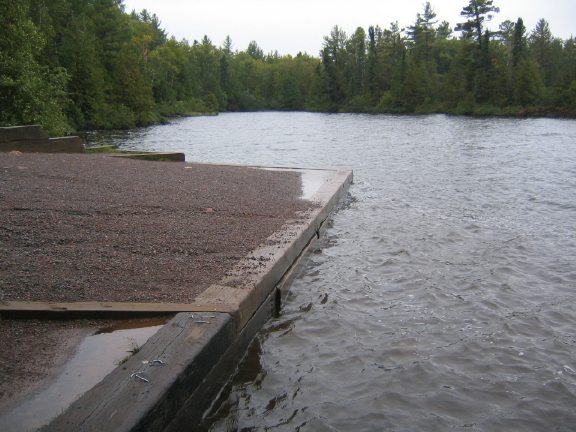 A view of the water level at the Sawbill landing this morning. We don't have a "before" shot to compare it to so you'll just have to take our word that this is much better than it was yesterday!