10/7/2007 – Sawbill's own belated Oktoberfest kicked off this weekend with visiting former crew members coming from as far away as Montana and New York City. The weekend included fishing trips, venison dinners, home brews and Jack-o-lantern carving. – Lee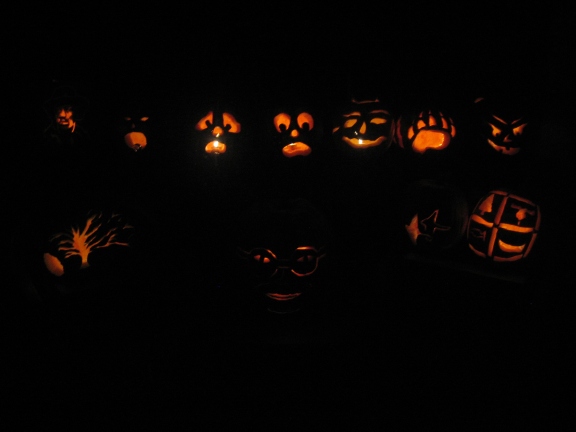 Jack-o-lantern styles ranged from classic to complex, such as Sawbill's duck logo, a Jimi Hendrix portrait, The Cowardly Lion and a likeness of Sawbill repeat crew member Jeff P. Greensmith.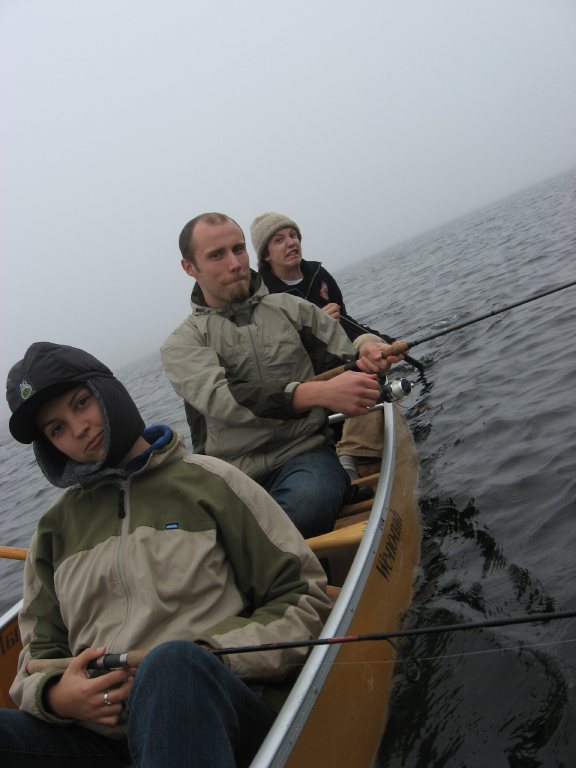 Former crew member Alison (Behm) Bents took this photo of Hansens Clare and Carl and I while fishing in heavy fog on Alton Lake. Asleep in the bottom of the canoe, thus not pictured, is Homer, Sawbill's golden retriever.