3/17/08 – Winter continues here at Sawbill with deep snow, cold nights and frosty mornings. It's hard to imagine that summer is coming with it's deep green foliage and water warm enough to swim. Now is a good time to be planning your wilderness canoe trips and think about reserving an entry permit. Almost all entry dates are still open for the season, so you can choose your favorite route. You can check permit availability (and make a reservation) by following the links below.
Sawbill Lake #38
Kawishiwi Lake #37
Hog Creek #36
Baker Lake #39
Homer Lake #40
Brule Lake #41
Brule Lake Only #41A
All other entry points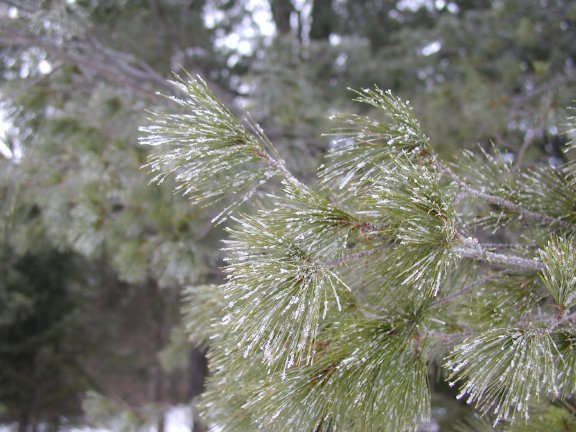 Temperatures swing widely at this time of year. When the conditions are right, every twig and branch is coated with a rime of frost.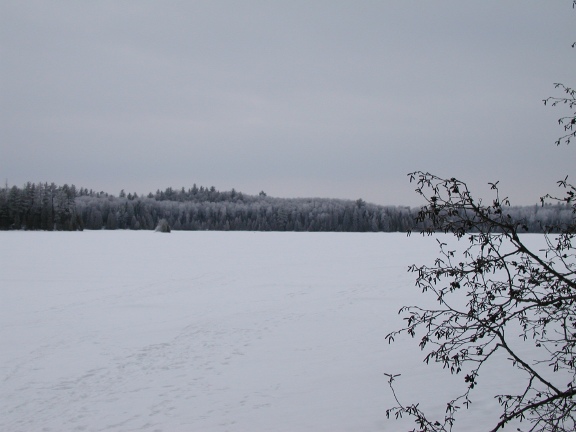 Sawbill Lake looks frosty and cold, but soon will start it's transition to blue and liquid.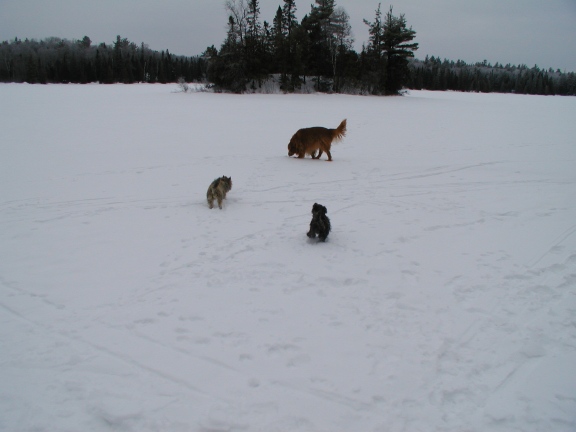 Phoebe, Chief of Outfitter Security, (left) with her deputies, Homer and Roy, on lake patrol.