4/20/08 – Real progress today. As I was drilling today's test hole, two male merganser ducks lifted out of the small patch of open water down by Sawbill Creek and flew north. A sure sign of spring. I heard the first robin singing yesterday. – Bill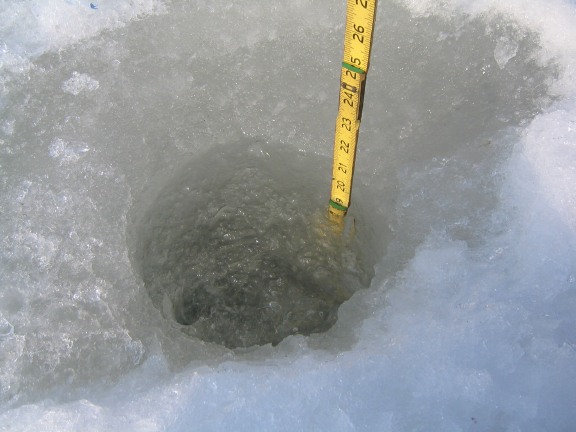 19″ with only an inch or two of slush. Ice is somewhat degraded through and through.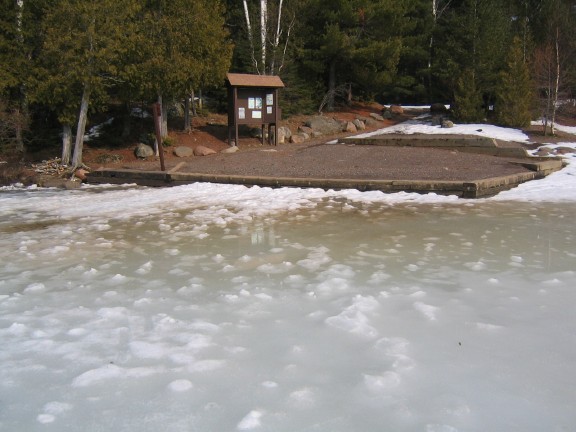 It is getting pretty sloppy in front of the canoe landing.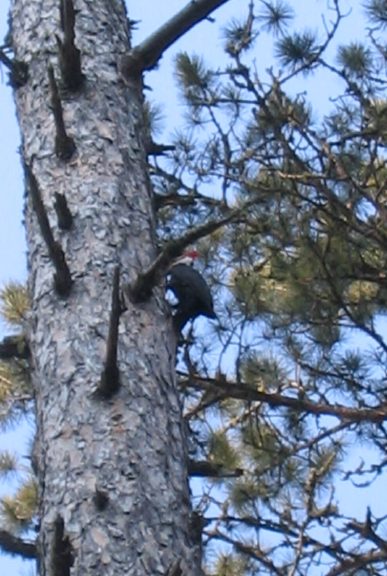 A pileated woodpecker has started working on a home in one of the big red pines in our canoe yard. It's fun to see one of these large, primitive looking woodpeckers close-up, but it's probably bad news for the pine. The woodpecker may have found some rot and is certainly weakening a tree that we don't want to fall across a rack of Kevlar canoes!