6/27/08 – Summer is in full swing around Sawbill. The warm weather and clear skies have lured flowers into bloom. Along trails, portages, and roads, colors appear in fine contrast to the green shady boreal forest floor. – Frosty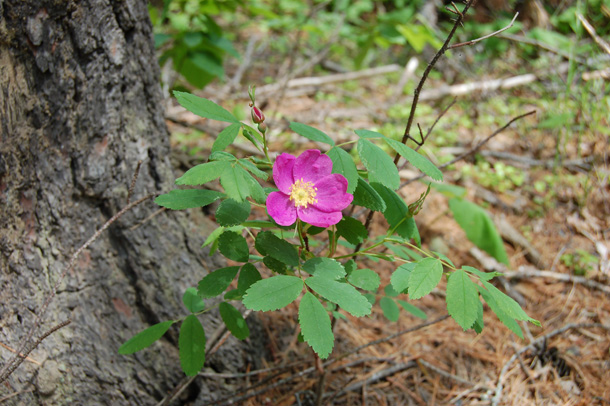 Wild Roses just started blooming en force. The shade of pink reflects their surroundings. Those found in shade appear darker than the lighter ones found in full sun.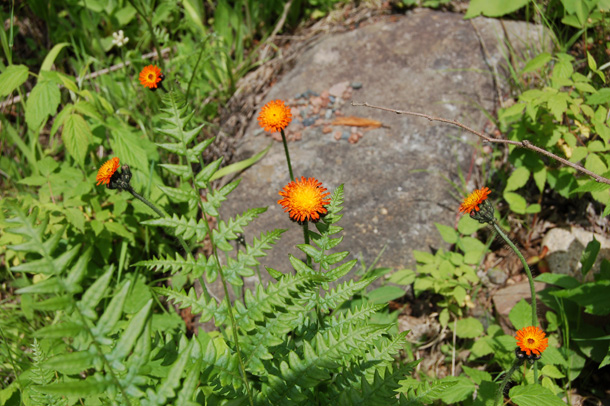 Hawksweed lines ditches and thrives in warm weather. Even though they're not native, we still like the looks of them.


Trumpet Honeysuckle is very rare around here, but is such a treat to see. This flowering shrub can't be resisted by hummingbirds.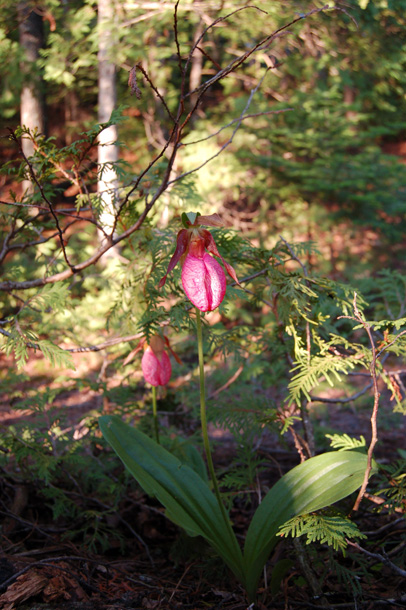 What would summer be without a sighting of the elusive Ladyslipper? Ladyslippers are orchids and have six varieties, all of which can be found in Minnesota. Ladyslippers have an extremely low germination rate, but once they do, they can flower for over 100 years. If you see a Ladyslipper in the forest, please leave it for others to enjoy. Picking one could destroy a century-long blossom.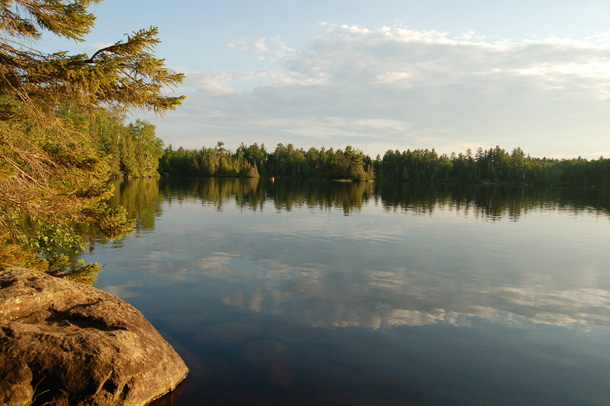 The water in Sawbill Lake has warmed up to allow for comfortable, long swims. Come on up and enjoy! – Frosty