6/30/08 – Painted turtles have been lining the Sawbill Trail and nearby roads. They haul themselves out onto the roads in search of sunny spots, but unfortunately are often the victims of vehicles. If you're traveling on the backroads near Sawbill, keep an eye out for their dark shells. Try to avoid hitting them, or even better, help them get to safety. – Frosty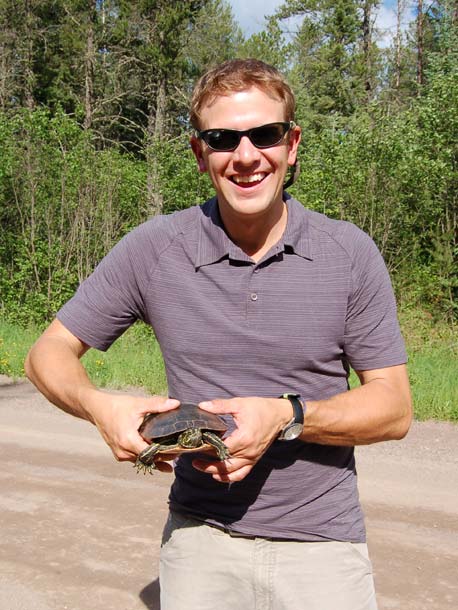 Frosty helps a turtle to safety along the Sawbill Trail.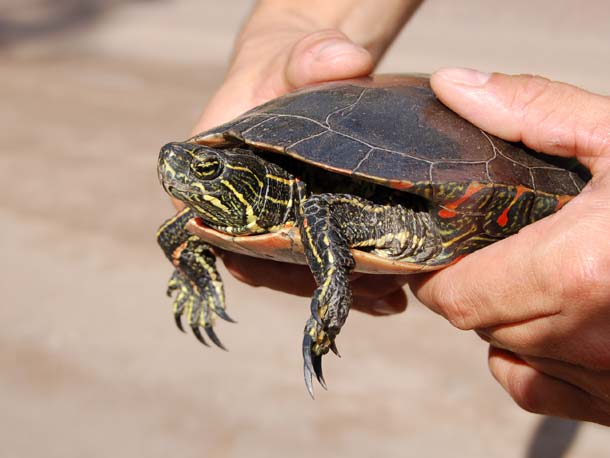 This painted turtle had an eight-inch shell, leading me to believe that it was pretty old. In the wild, painted turtles have a maximum lifespan of 30 or more years.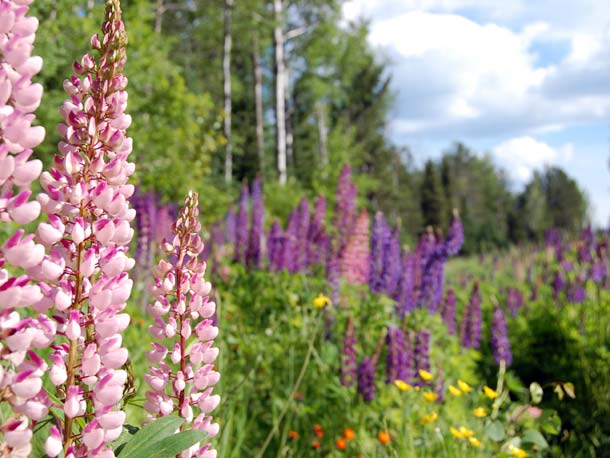 The lupines are blooming! This year is proving to be one of the best years in recent memory for the lupines.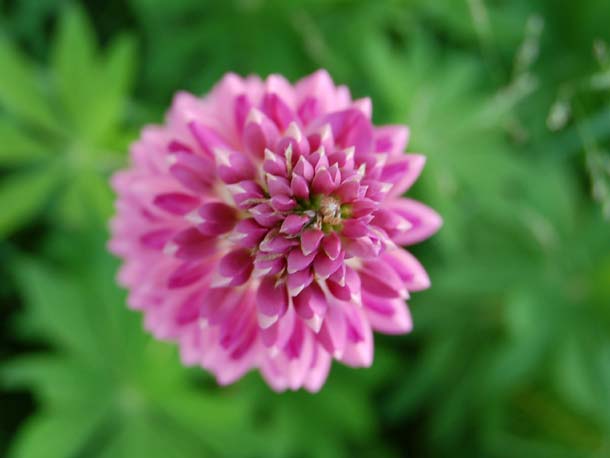 A lupine from above.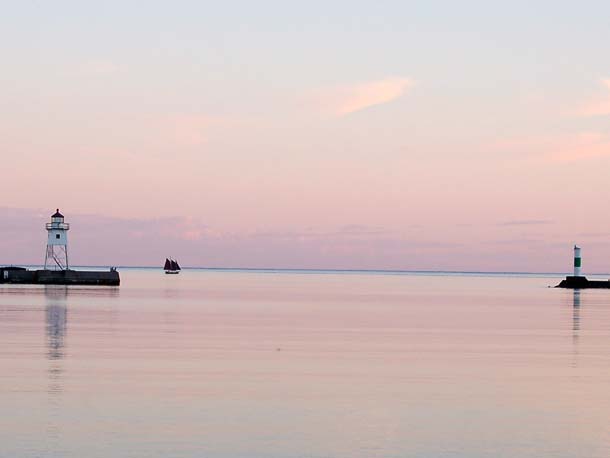 The sunset in Grand Marais harbor last night was spectacular. So even though this photo might be a little out of place, I thought I'd share it with you. The ship is North House Folk School's Hjordis, which regularly takes groups out to enjoy the lake. Find out more information at the North House web site. – Frosty