7/8/08 – Wildlife abounds in the Boundary Waters. Keep your cameras handy and you might catch some shots like these, which Sawbill customer Carel Koch took on his family's recent camping trip. Carel said they saw a moose cow, eagles, a deer with three fawns, a 3-foot snake, merganzers, a loon family, songbirds and a woodchuck. Unfortunately, the moose and deer pictures didn't turn out well. But Carel sent us some funny shots taken around their campsite and a nice photo of the loons. Thanks Carel! – Lee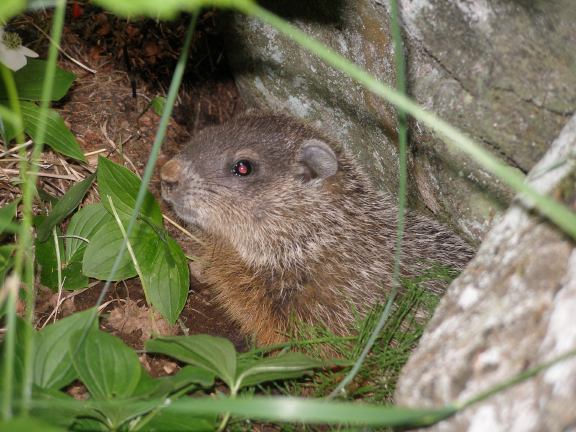 This woodchuck on the north end of Kelso Lake let the campers come within about three feet of it, resulting in a comical paparazzi style shot. Can't a guy get some privacy around here?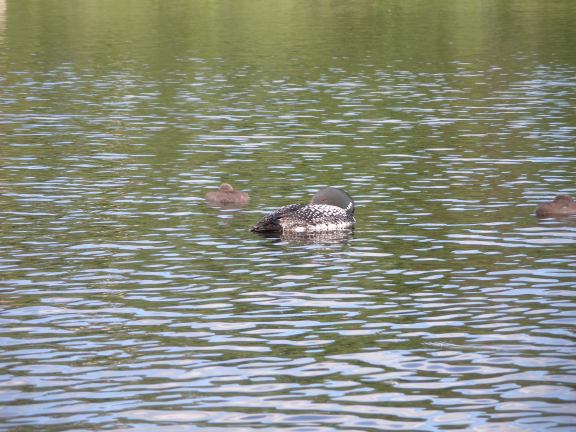 It's good to see even the birds still find time for a family outing these days.


Whoa! Carel's daughter Mary posing with the spider. Carel said, "My wife and daughters had a 3-inch wolf spider living on their tent between the tent and the rain fly. They watched it eat mosquitoes for two days while we were camped on Smoke. I had to chase her away back into the woods when we took the tent down, but I give them credit for letting the spider live with them that close for two nights." What a story, and great photo!