8/20/08 – For this year's installment of guys' night out, the Sawbill men made an eating tour of a few of our favorite spots around Grand Marais (imagine six hungry PacMans frantically racing for pellets). First, we listened to live music and had dinner at The Landing on Devil Track Lake. We then headed to Sydney's Custard for a sweet treat, but a few of us couldn't resist their top notch gyros. After that we walked to Sven and Ole's pizza for the legendary Meat-Zah. Needless to say, we came home feeling fat and happy. Thanks for a restful night out, Bill! – Lee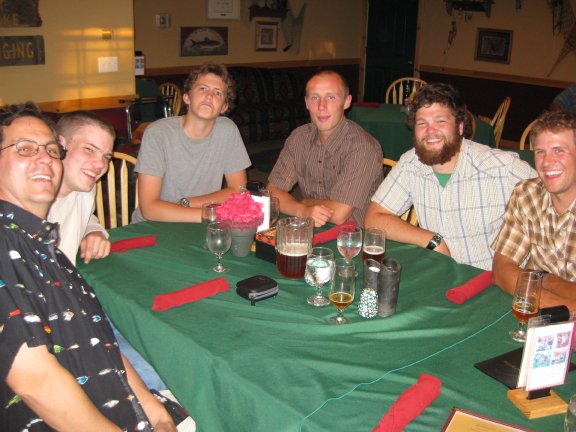 Here's the whole gang waiting patiently for food at The Landing.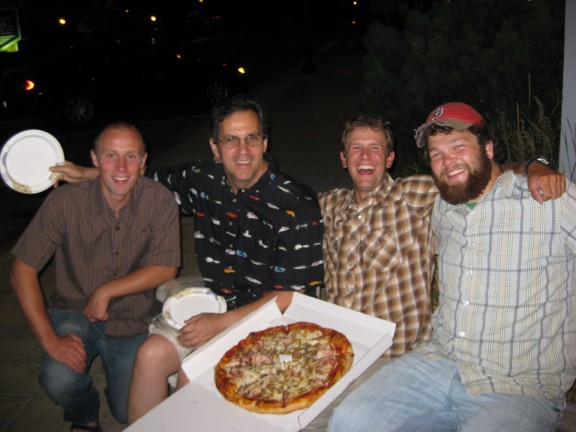 Sven and Ole's was closing when we got there, so we took our pizza to go. Here we're loitering on a Grand Marais street corner, about to dig in. Marc took the picture, and Carl was across the street catcalling teenage girls.