12/17/08 – Our snow-pack has settled to a very satisfactory 18″ now, but the recent snow was so cold, dry and fluffy that it is very hard to travel through. Even our big trail grooming snowmobile is having trouble handling it. We decided to snowshoe most of the ski trail today to pack it a bit and give the trail groomer some help. The 5 kilometer snowshoe trip turned out to be surprisingly difficult, taking us about an hour and a half. The dogs came along, although Phoebe had to be carried for about half the distance. Afterward, everyone was tired and a little stiff.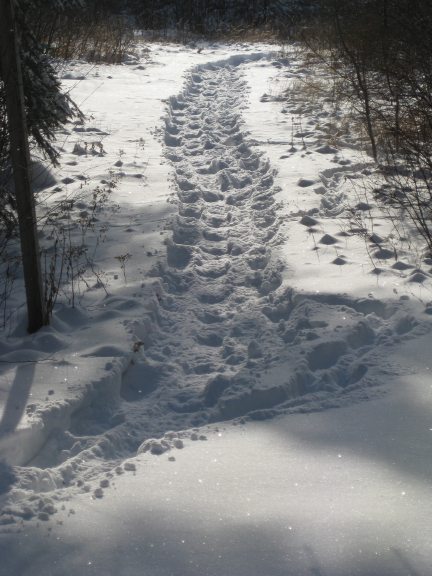 The ski trail leading away from our house after we broke the pristine snow with snowshoes.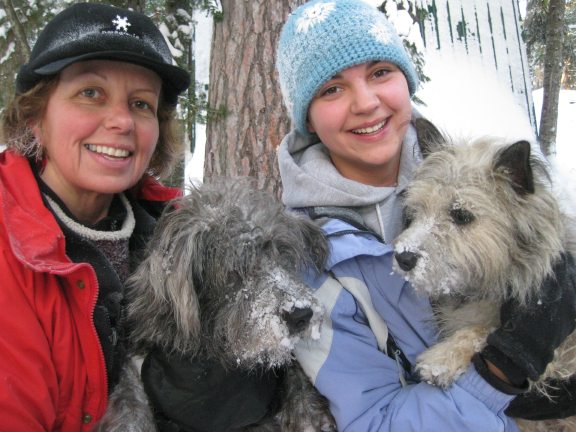 Tired trail breakers at the end of the trip.