4/13/09 – According to the official snow gauge we have 16″ of snow on the ground. The lakes remain solid enough for skiing, although temperatures in the next few days are predicted to be in the 50s for the first time since early November. I had a clue that ski season was coming to a close when a vulture started circling me during this morning's ski. – Bill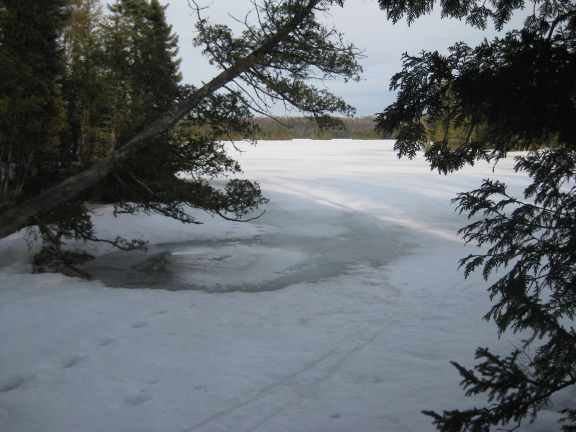 The south end of Alton Lake as viewed from the Beth to Alton portage, 6:00 pm, April 13th.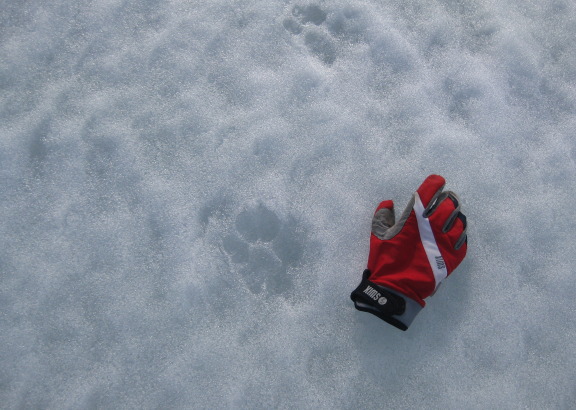 Seeing the tracks of this wolf are a daily occurrence around here.