4/30/09 – The ice on Sawbill Lake now stands at 20″ thick after a hard rain last night. – Bill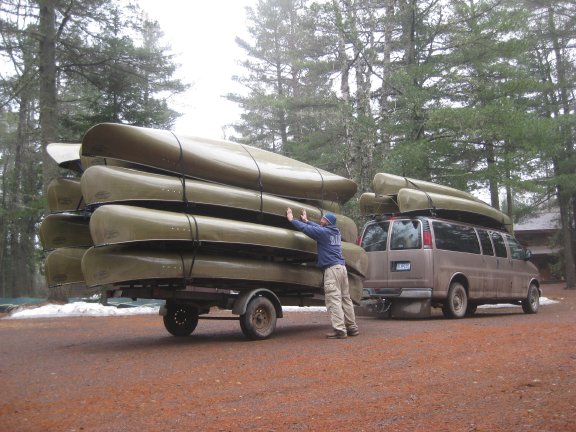 Another sure sign of spring is the arrival of new Kevlar canoes from their home in southern Wisconsin. This load of 12 beautiful Bell Seligas arrived last night. The Wenonah and Souris River canoes are not far behind.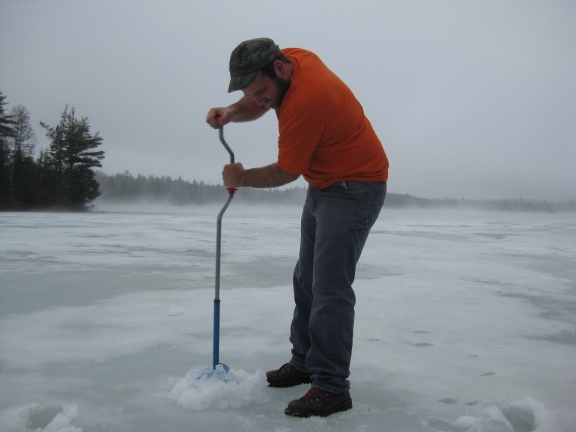 Nash drills on a wet, foggy Sawbill Lake.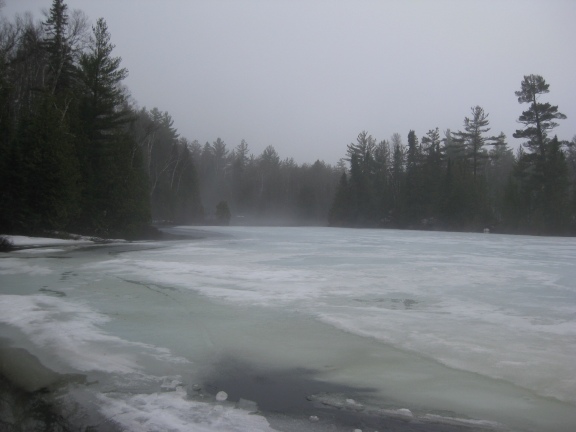 The early afternoon view from the canoe landing looking south toward Sawbill Creek.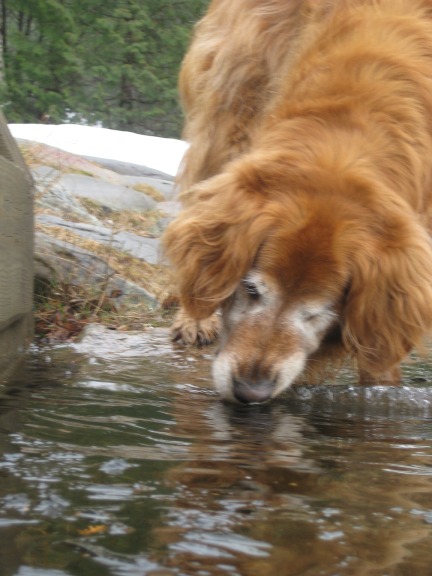 Homer likes to eat chunks of ice that he finds floating in the "moat" of open water near the landing.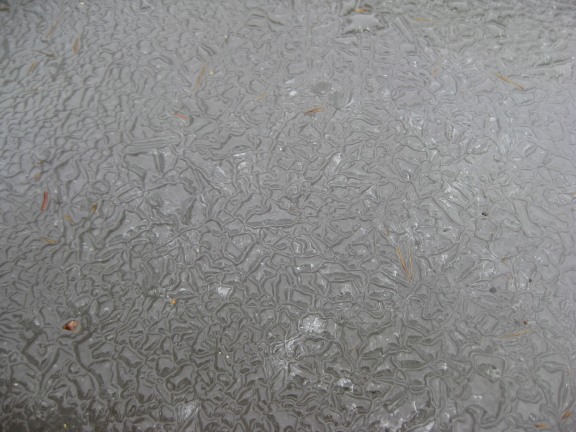 Lake ice is such an interesting, beautiful, complex phenomenon. These patterns appeared today, presumably the result of the overnight rain.