5/22/09 – Like so many loyal Sawbill customers, Grant and Janis Friberg of Wyoming, Minn., return each year ready to make the most of their time while here at Sawbill. They happily spend their days kayaking and fishing in and around Sawbill Lake. Janis said that it's their favorite place, referring to it as a "mini Montana," another one of their choice destinations. The Fribergs make it a point to return every spring and fall with their beautifully crafted wooden kayaks that they built themselves, and every spring and fall we're so happy to see them. – Lida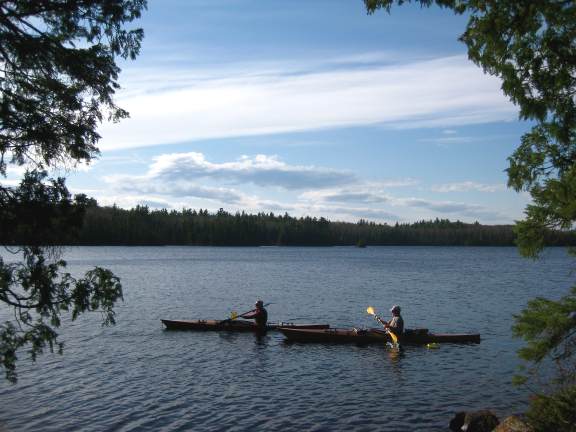 This evening I watched the Fribergs launch from the landing. The sun was glistening off the water and the breeze was warm. Another perfect day for a paddle.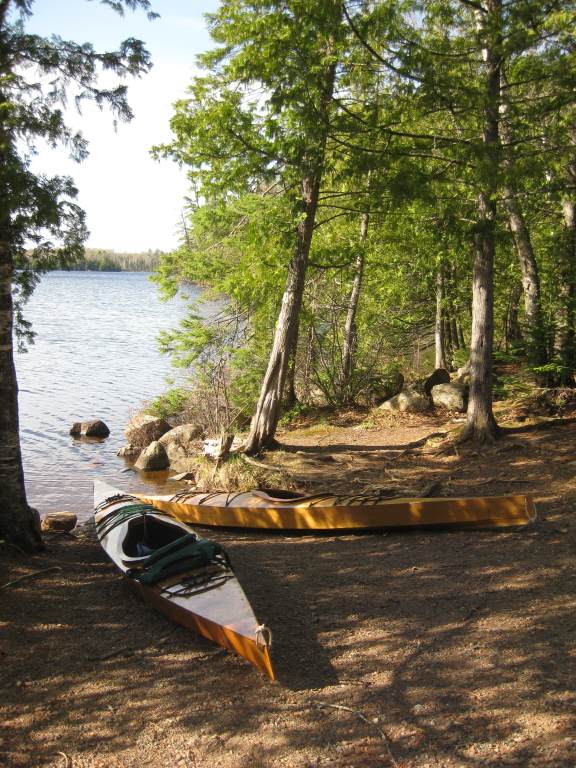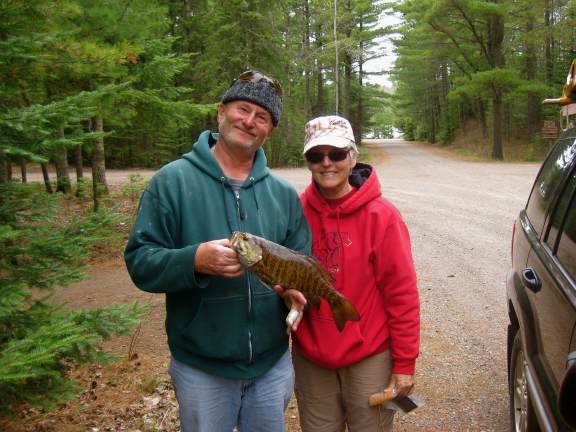 The perfect end to an ideal day.