5/24/09 – Customers of Sawbill aren't the only ones who love it here and return year after year. The employees also have a tendency to become completely enamored with this life, the people, as well as a shared love for the Boundary Waters. Customers return year after year and so do the majority of the crew. This year, like many others, there was very little turnover in our staff. Luckily we gained two great new people (and Dan, who arrived mid April). – Lida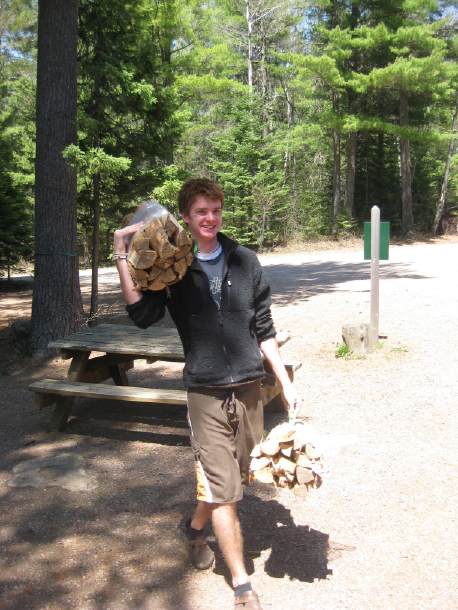 Gerrit Duys is a brand new crew member this year. Originally from Northfield, Minn., Gerrit has spent many vacations paddling with his father in the Boundary Waters. He just completed his freshman year at the University of Wisconsin-Stout where he's pursuing a degree in Apparel Design.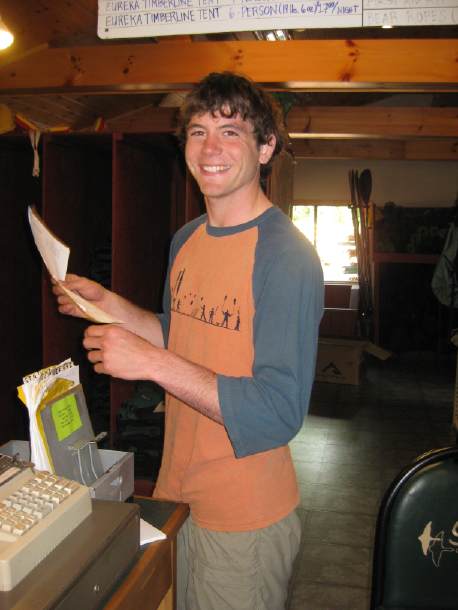 Brian O'Neill is originally from New Prague, Minn. He just finished his junior year at the University of Minnesota-Duluth where he is working toward a degree in Recreation/Outdoor Education with a minor in Biology. He's an avid outdoorsman and spends many evenings fishing and kayaking around Sawbill Lake. He'll obviously fit right in!