6/15/09 – Troy Kubes and Dan Gliszinski found good walleye fishing in the area this weekend. The pair drove north from New Prague, Minn., to camp and fish with friend and Sawbill crew member Brian O'Neill. A nice stringer of walleye came with highs in the mid sixties, light wind changing directions throughout the day, and brief afternoon showers on Saturday. – Lee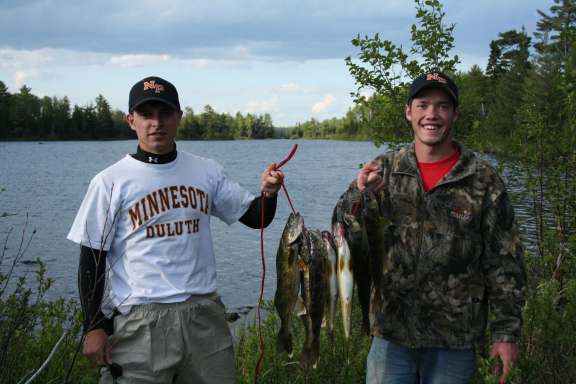 Troy (left) and Dan hold up their catch before selecting a few choice morsels for a shore supper.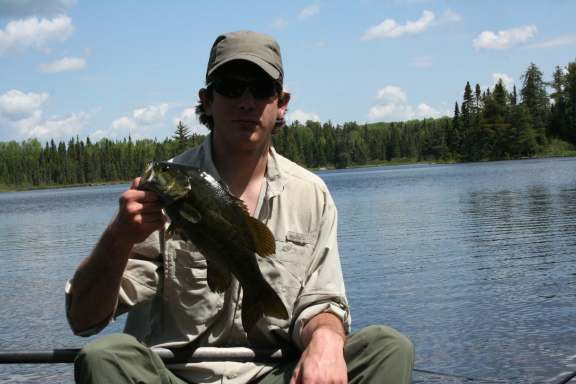 Brian displays a smallmouth bass he just landed.