7/10/09 – Cassandra Wagner sent us these snapshots from her recent trip out of the Sawbill Lake entry point. Between good fishing and wildlife encounters, it looks like a memorable one. Thanks for sharing, Cassandra. – Lee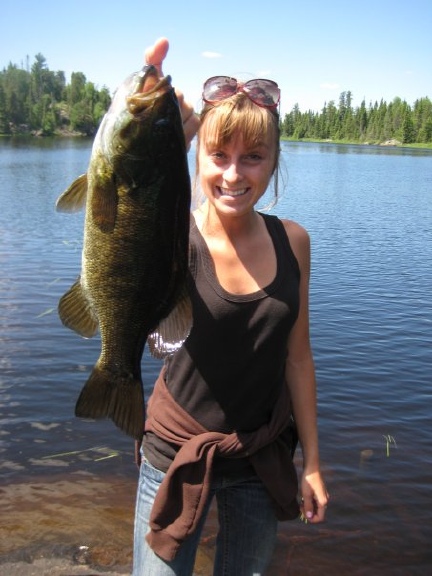 Cassandra Wagner and a nice smallmouth bass she caught on Kelso Lake.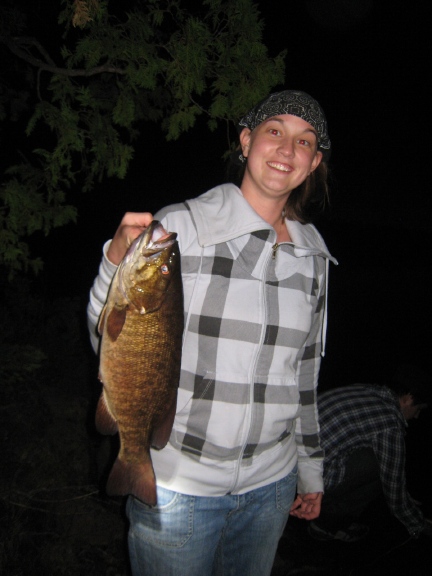 Amanda Connolly hooked into her own smallmouth bass right at dusk on Sawbill Lake.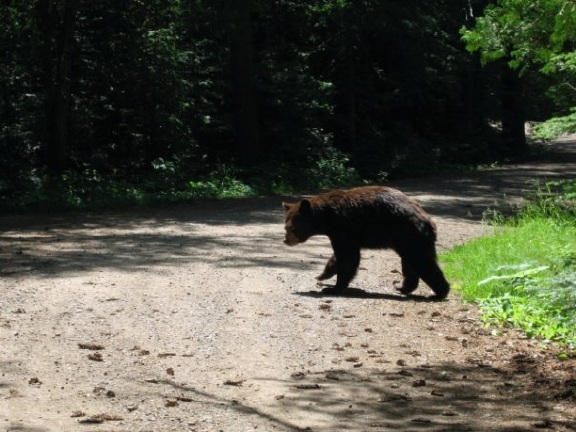 Bear crossing?