9/11/09 – At this time of year, when sad memories have been on our minds, it is always good to enjoy a paddle in the wilderness – remembering those who are gone – and finding sweetness in the joy that they found in wilderness. – Bill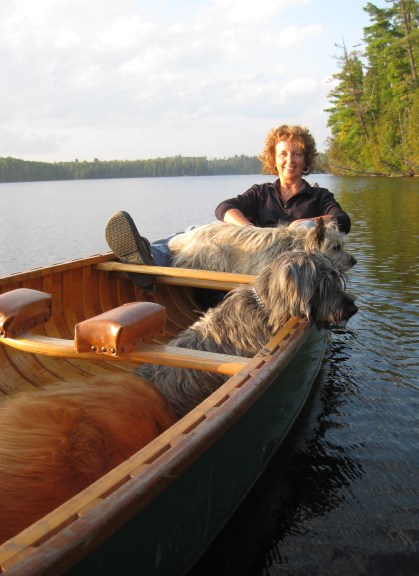 Cindy, Phoebe, Roy and Homer drifting in a beautiful canoe built by Joe Seliga.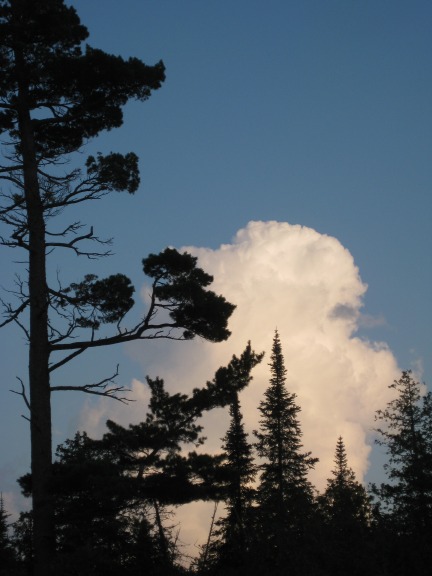 A white pine silhouetted by a towering cumulus cloud.