9/20/09 – This is the time of year when mushrooms are common in the boreal forest. A couple of old birch stumps that are right in front of the store entrance have developed an impressive brace of fungi over the last few days. As you can see from the pieces on top of the stump, the squirrels find this species a tasty treat. – Bill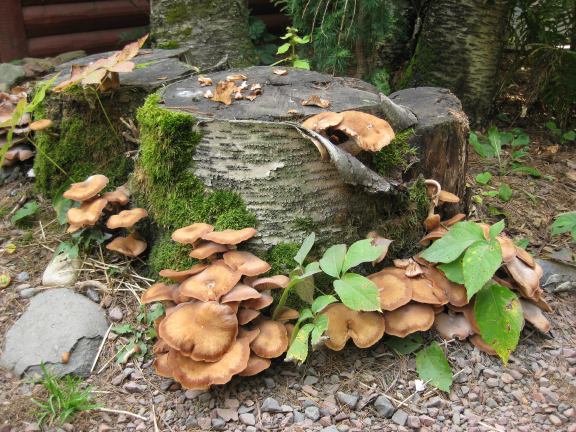 These appeared overnight a couple of days ago.


Red squirrels store mushrooms in the branches of spuce and balsam trees for consumption during the winter. Old-timers used to say that you could tell how much snow we were going to have by how high the squirrels stored their mushrooms.