11/10/09 – Cindy and I went for a paddle today – with all three dogs, of course. This may be the last day for paddling in 2009. – Bill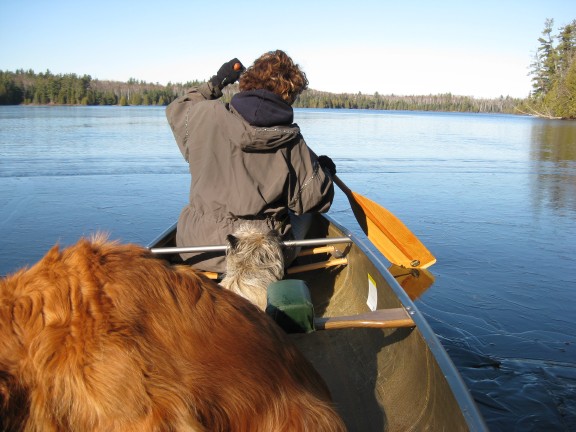 The ice was too thick right at the canoe landing, so we portaged to the far end of the canoe storage area and still had to break ice for 100 feet.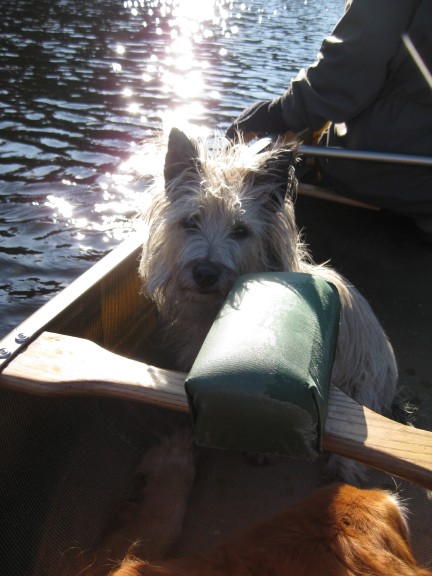 Phoebe doesn't like the getting in the canoe (she doesn't like cars either), but seems happy once she's in.


Last moment of the last paddle of the season.