1/2/10 – Over the New Year holiday we hosted the annual reunion of our summer crew members, current and present, along with some partners and special friends. We had about twenty people this year. They are just the finest group of young women and men that you can imagine – accomplished, committed, friendly and fun! We ran through the whole menu of fun: skiing, hiking, board games, foosball, feasting, conversation, and, of course, sliding. Thanks to the talented Alison Bents for these photos.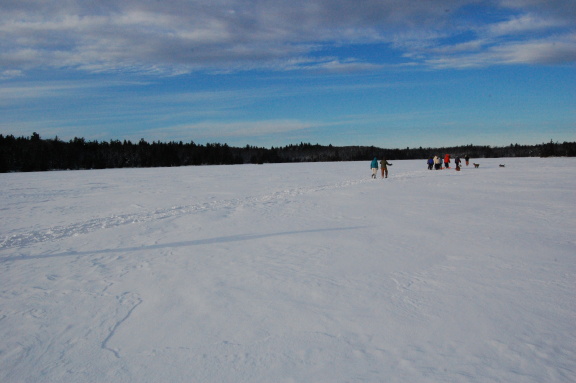 Part of the sliding crew traipses down Sawbill Lake toward the sliding hill.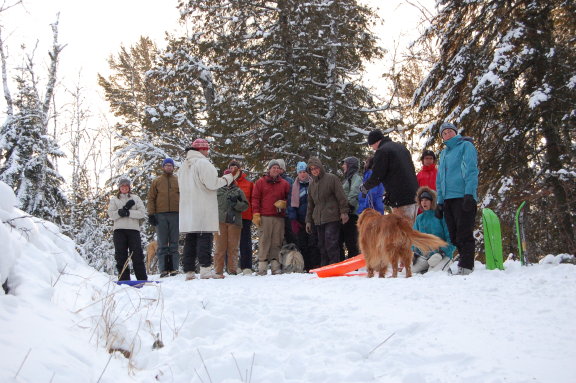 The group confers on sliding strategy at the top of the hill.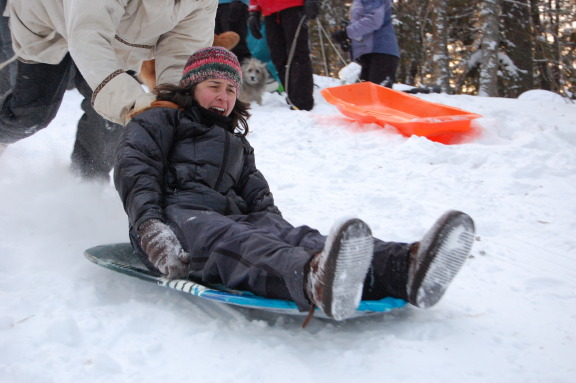 Jessa's face says it all…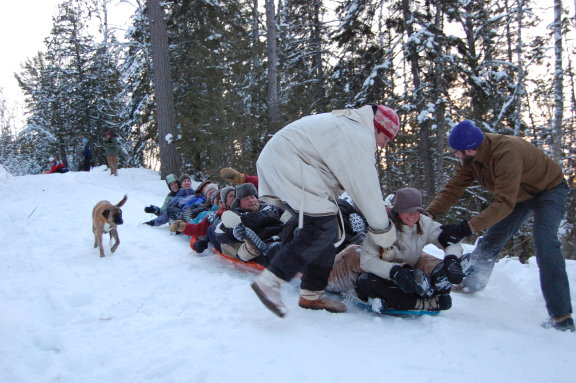 The Train(wreck).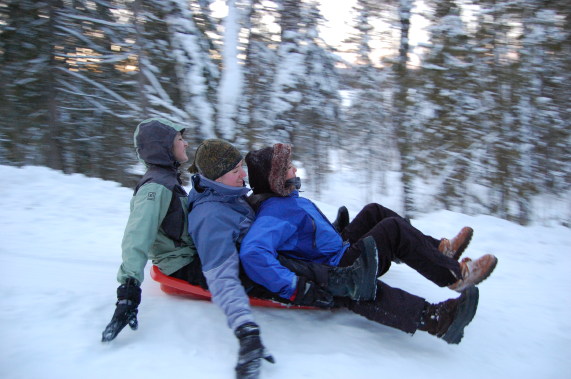 Caitlin, Liz and Lida show how it's done.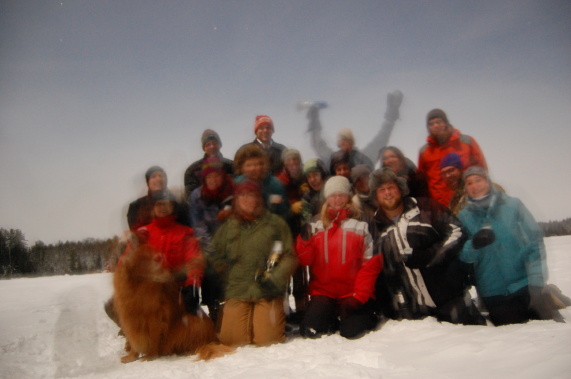 This wonderful photo was taken under natural moonlight just a couple of minutes into the new decade. If this group is any indication, the future of the world is bright. – Bill