12/28/09 – The Great Christmas Snowstorm that covered the midwest was a bit of a disappointment here. We only got about 6″ of snow total out of the whole storm. With what we already had, we now have about a foot of snow on the ground.
The snow was very wet with temperatures hovering right around freezing. This caused the snow to stick to every branch and now it is frozen there, making for great winter scenery. – Bill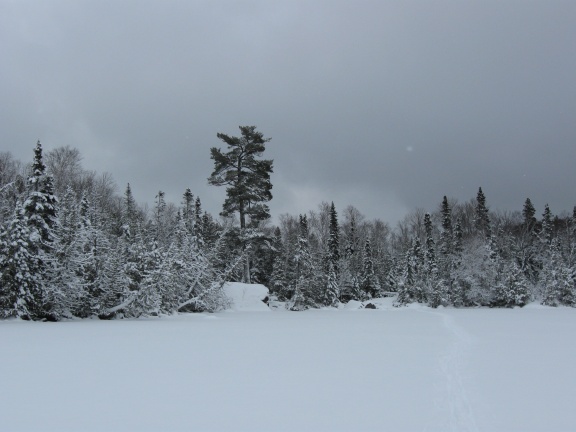 Alton Lake looking east toward the portage to Sawbill after the storm.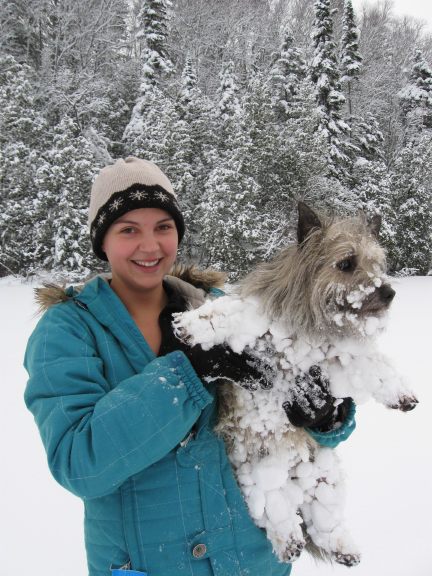 The wet snow stuck to everything – including the terriers. Phoebe could barely walk by the time she finished the hike to Alton.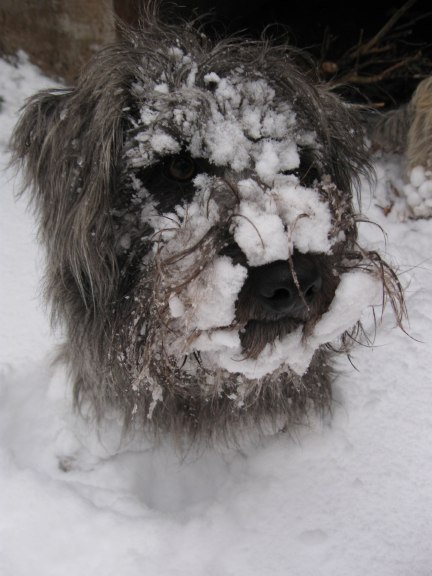 Roy's mask of snow didn't diminish his vigilance toward rabbits and squirrels one bit.