5/16/10 – As the summer begins more of our crew has arrived. Next to arrive for our crew was Tyler Campbell. Tyler hails from Duluth Minnesota. He enjoys snowboarding, canoeing, and fishing among other things.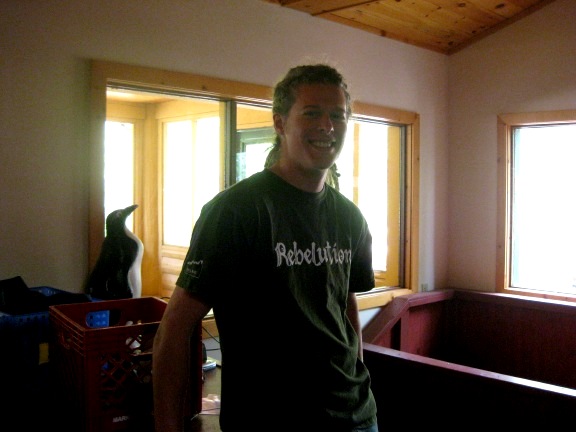 Tyler in the outfitting department taking a short break from rolling tents for a photo opportunity.
Third to arrive was Ellyn Krieg. Ellyn is the daughter of a former Sawbill crew member from the 80's Paul Krieg. She is from Woodstock Illinois and has been taking trips up to Sawbill since she was a young girl. She will be entering her junior year at Winona State University in the fall and enjoys canoeing, hiking, and campfires.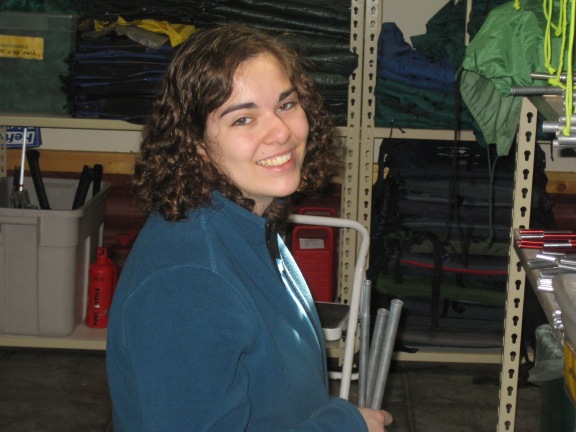 Ellyn in the outfitting department sorting tent poles.
Fourth to arrive was Sarah Davidson. Sarah is from Lake Bluff Illinois, and goes to University of Minnesota-Duluth. She enjoys camping, rocks, and smores.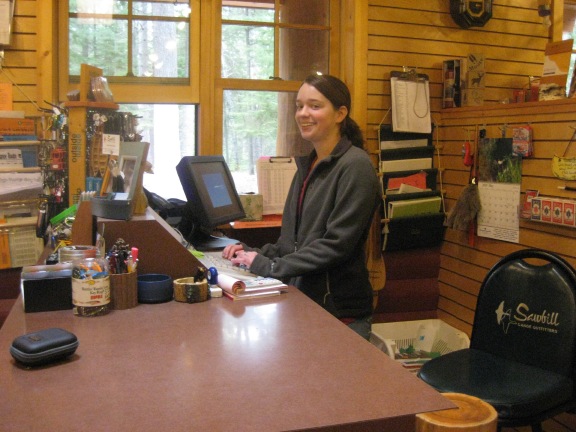 Sarah is manning the till.