6/11/10 – We received this nice note and amazing picture from frequent Sawbill paddler Le Vong Lo:
Hey Sawbill staff,
I just wanted to say thanks for another excellent trip. We brought two new guys with us this year and they can't stop talking about the trip and about next year.
Just wanna share a picture and brag a little 🙂 about a 45 inch monster northern I caught. We almost tipped the canoe pulling him on board.
Looking forward to catching him again next year.
Thanks
Le Vong Lo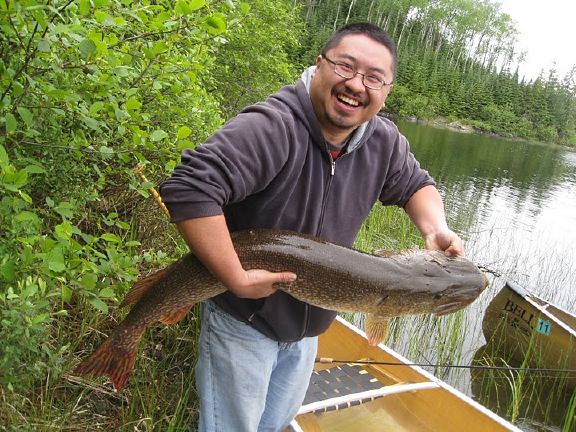 Le Vong Lo and (wow) big fish.