6/19/10 – Over the past week there have been sightings of adolescent moose, deer, and merganser trying to put up with the soggy weather.
Today, Sawbill crew member Carl Hansen spotted a baby rabbit nestled into the corner of a bike rack. With quick thinking he snapped a few choice pictures of the cute ball of fur.
-Jessica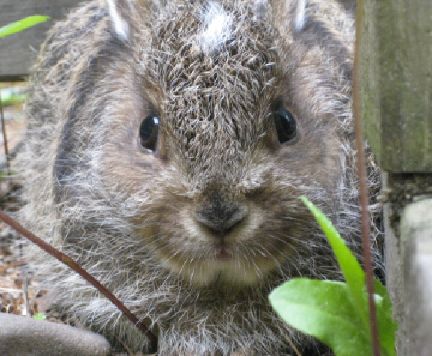 Baby rabbit trying to stay warm.