6/29/10 – On Saturday, June 26, former crew members Eric Frost and Jessica Wallendal (affectionately known as Frosty and Jessa) were married here in Tofte. Needless to say, Sawbill was an exciting place this weekend with former crew members passing through before and after the wedding. Sawbill's own Reverend Bill Hansen conducted the ceremony in Tofte Park on Lake Superior. Blessings were given by Bill, but also by nature as the weather finally cleared up for the ceremony after a long spell of dreary weather.
Congratulations Frosty and Jessa, and best wishes from all of us here at Sawbill!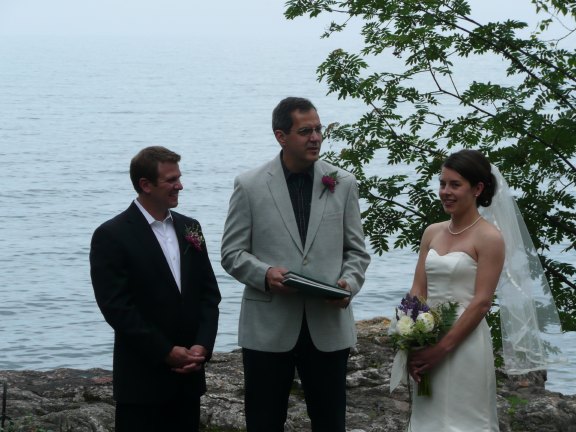 Beautiful setting, beautiful wedding!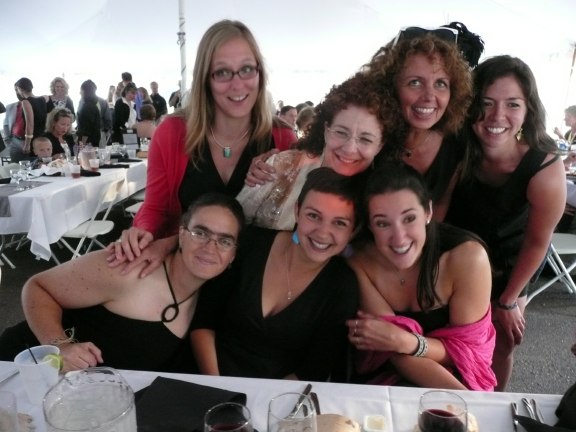 Sawbill babes, past and present.