7/10/10 – Sawbill crew members like to take trips into the Boundary Waters, too. Recently, Jessica, Ellyn and I paddled for three days in the less traveled Frost River Loop. The Frost River isn't a cakewalk (by the end of the second day, we had beaver-dam-hopping down to a science), but the challenge meant that we shared the route only with the moose. During the trip, we went cliff jumping in Cherokee, spotted bear cubs at Mesaba, and watched the stars come up over Hub.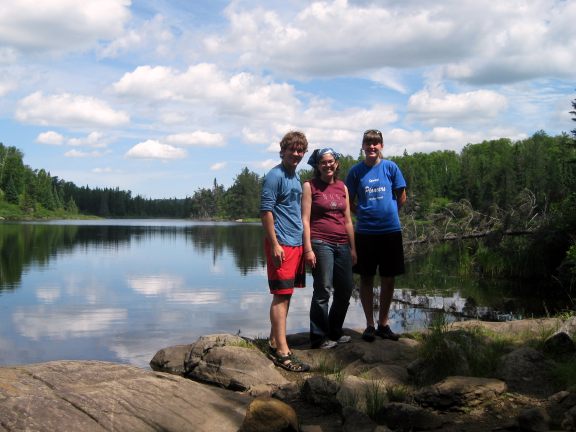 Day one: Kaj (myself), Ellyn, and Jessica.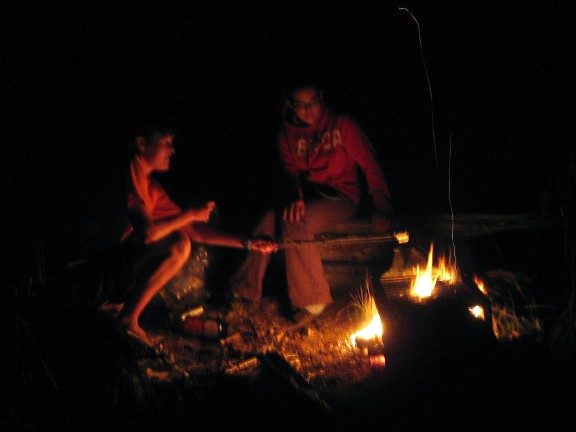 Jessica roasting smores. She likes marshmallows that resemble charcoal briquettes.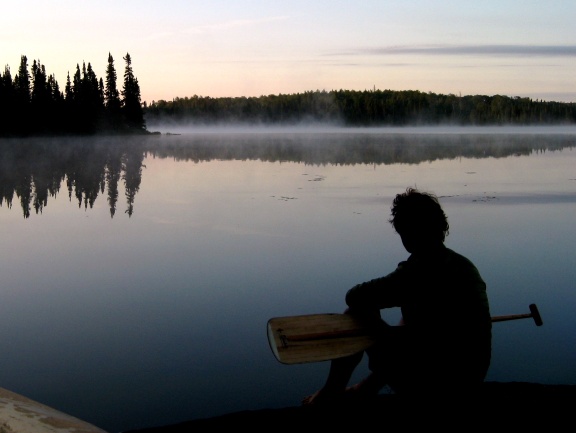 Resting after taking a morning paddle through the mist on Hub.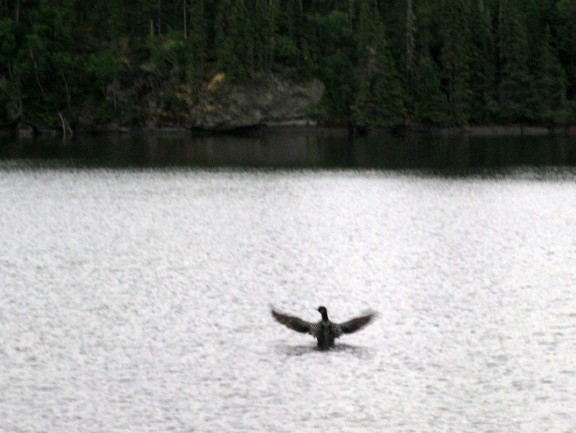 A feisty loon tries to scare off an opponent. Loons are very territorial–we watched a furious battle between four of them on Frost Lake.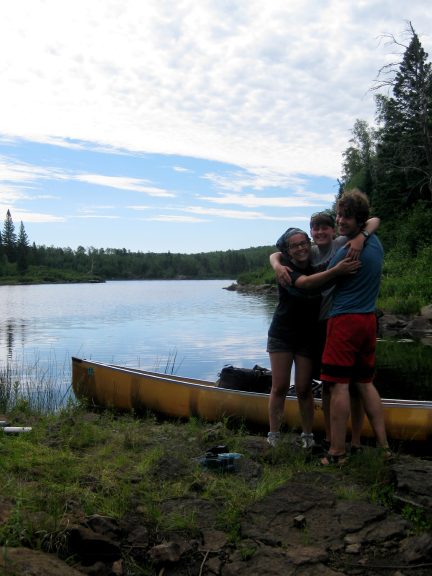 Us hugging. Because we're at Hug Lake.
-Kaj